ELECTRA - Bringing you the latest news and expertise from the world of CIGRE
ELECTRA, CIGRE's digital magazine, brings you the latest news, expertise and work from the world of CIGRE, the foremost global community for the development of end to end (E2E) power system expertise.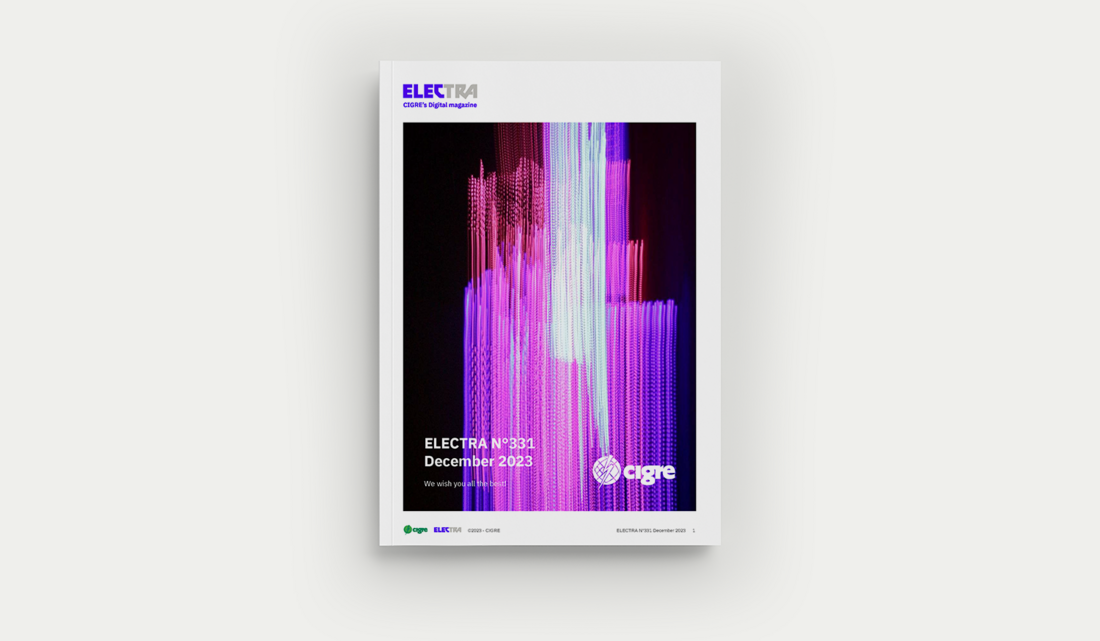 ELECTRA is looking for articles to feature in the following sections:
Global Connections
Features articles and reports that highlight international developments and trends in the field of power system expertise. It may cover topics such as global energy policies, international standards and regulations, international collaboration on research and development, and case studies of projects or initiatives with a global impact.
Life of the Association
Provides information and updates on the activities, events, and initiatives of the CIGRE association. It covers news about CIGRE conferences, symposiums, working groups, study committees, and other activities organized by the association.
Global Leadership Perspectives
Serves as a platform to share global leadership perspectives and professional development content to readers. It can include interviews with industry leaders, articles related to talent acquisition, training, and retention, and leadership skill development.
ELECTRA provides the following benefits:
Diverse perspectives from over 90 countries
Thought leadership from industry experts
Real world power system analysis
Latest news from the world of CIGRE events
Free publication – no financial obligation to authors
If you would like to publish in ELECTRA, please email Mandy Olson.