Second year of the New Zealand A2 power transformers and reactors panel
This year we have pursued a wide range of strategies to increase collaboration and encourage others to join. While this has been made more challenging by COVID, there have been frequent online meetings and the responsiveness of volunteers has permitted in-person events to be arranged quickly around government lockdown mandates. What is our plan for 2022? To continue to grow by encouraging Kiwis to become involved in international activities.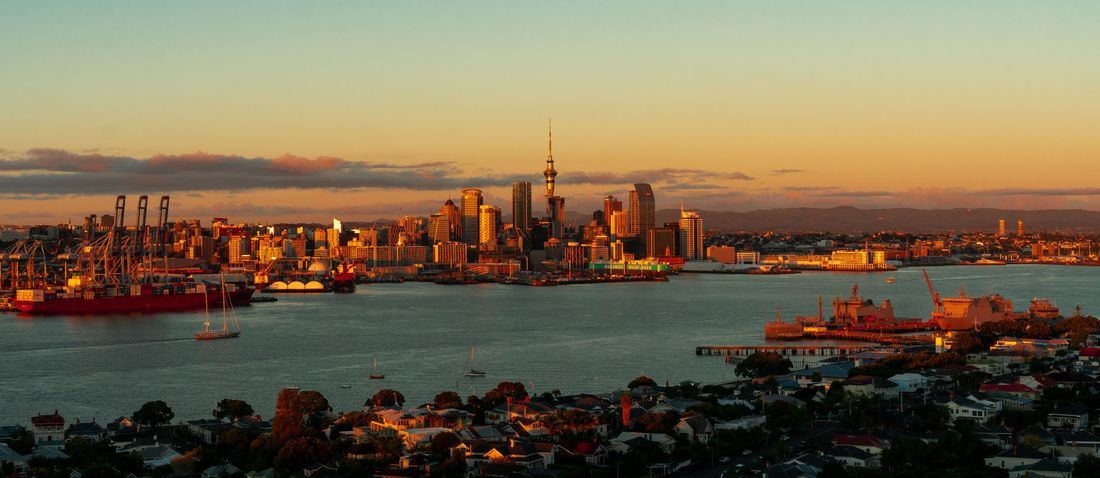 by Dr. Dan Martin,
CIGRE NZ.A2 convener, New Zealand
A goal this year has been to involve more people with CIGRE by hosting more events. In persuading others to participate I was interested to understand their motivations of contributing time, and structured subsequent communications to build on this appeal.
On a personal level, I have been very vocal about my own motivations for being involved in CIGRE to help others see the advantages in joining. I have found that my interaction with CIGRE has continuously evolved to support my career growth. In 2020 I moved from academia at University of Queensland to a transformer manufacturer in New Zealand to lead innovation project engineering. I was interested in using CIGRE to establish technical networks, to find out what was happening in the local industry while retaining my Australian links. The CIGRE framework helped me achieve this. In 2021 my role at ETEL changed to involve more management. I found my CIGRE networks invaluable in understanding the similarities between academic and industrial leadership styles, to apply to my role. Whereas CIGRE has benefited from my experience of a collegiate approach from academia, which is suited well to our cooperative volunteer networks. One tangible motivation is the need to accrue forty hours of continuous professional development as a member of Engineering New Zealand. Taking part in appropriate CIGRE activities is one way to fulfil this need.
We've had some great activities in 2021:
An online catch-up in March attended by 24 people.
In-person meeting in August, lucky to go ahead as it had already been postponed once, and was last minute due to COVID disruptions. 11 people in person and 21 online.
Two Webtutes delivered online: by the A2.60 transformer thermal modelling group, 83 people; and transformer failure investigation, 95 attendees.
Transformers symposium at the annual CIGRE NZ conference. This was moved entirely online because of the ongoing COVID lockdown. 50+ people attending.
One notable change this year has been a programme to introduce undergraduate engineering students into A2. Each member university of CIGRE NZ is permitted to nominate a student to join meetings for one year. My goal is to support engineering education by facilitating interaction between the student and professional engineering networks, and also to provide a pipeline for the local NGN. This has been successful with students joining from all three supporting universities. The first cohort will be invited to join the NGN and the second intake will start early next year.
The first meeting held in March covered the events to be held later in the year, gauging interest and finding volunteers. Potential topics were discussed, which were: planning and operation of transformers in networks; reliability and fault diagnosis of transformers; ageing fleets in a changing environment (retirement of old generators, new solar, wind, EVs etc); transformer management using dissolved gas analysis; and different transformer fluids. Modes of delivery suggested were 30-minute lunch and learn webinars as well as traditional seminars. After the meeting these ideas would be refined further, and this ultimately culminated in a series of webtutes. Our inspiration here came from the NZ.B1 cables group, convened by André Cuppen, which has provided a series of webtutes with the Australian convener Russell Wheatland.
The first in-person meeting was scheduled at the end of June in Wellington, to run in conjunction with the national Electricity Engineers' Association conference. At this time, there was a quarantine-free travel bubble with Australia. Unfortunately, this conference had to be postponed for a month after a visitor from Australia was found to have COVID, and the government placed Wellington into lockdown. The disruption led to many of the delegates being unable to attend, and so they joined online. Still, it was a lively four-hour meeting, hosted by Vladimir Abelentsev at Meridian Energy.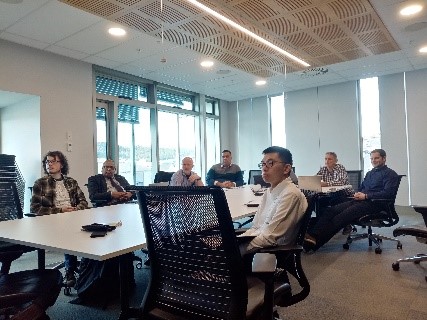 The focus was on finding out what engineering was being carried out locally. There were presentations on transformer asset management activities; understanding the risks of operating transformers; the need for more energy efficient transformers; EV charging loads; the impact of rooftop PV loads; hybrid electronic transformers; fault diagnosis; management dashboards; new monitoring strategies; and tap changer reliability. I was pleased to see all sectors involved: both transmission and distribution operators, a generator, three universities and three manufacturers.
The webtutes began to take form in September. As the AU and NZ B1 cables groups had been so successful with their webtutes, another AU & NZ collaboration was formed. After a meeting with Ross Willoughby and Tara-lee MacArthur, we agreed the webtutes would broadly follow working groups or other topics of interest using a blend of local and international speakers. The tagline "local talent, global stage" encompasses our intent to show local speakers in a global society. We wanted to involve the NGN in these webtutes, to be inclusive of their members and Judith Marks agreed to host the Q&A session after the talks on behalf of the NGN. At the time I had been reminiscing with Dejan Susa about our last meet up, when the-then thermal modelling group had visited Australia in 2011 and gave a day-long tutorial. That brought to mind the new thermal modelling WG60 chaired by Tim Gradnik, and I suggested that this group gave the first webtute. I was pleased when both Tim and Dejan agreed because the time zones between New Zealand, Australia and Europe are so different that it would mean their staying up late, so I am very grateful. Local speakers were Seamus Allan and Yuriy Odarenko. Eighty-three attendees were registered from six countries, showing the global reach of this work.
Symposium agenda, 25th November (presenter name in bold)

| | |
| --- | --- |
| Welcome | D. Ray, CIGRE NZ Chair |
| Opening of session and introduction by chairs | D. Martin & J. Brown (Transpower) |
| A Review of Distribution Transformer Energy Efficiency Metric: In the Australian and New Zealand Context | B. Das, Hitachi Energy |
| Investigating the impact of customer PV, EV and batteries on the distribution network and transformers: a collaborative project between University of Canterbury, Northpower and ETEL | T. Wang, N. Watson & R. Van Herel, University of Canterbury; R. Watson, Northpower; D. Martin, ETEL |
| Servicing transformers: studies into optimising the stand time after oil filling using partial discharge tests | N. Kant, S. Dickie & D. Martin, ETEL |
| Electric vehicle charging impact on transformers and management approaches | J. King, M. Bunn & C. Baguley, Auckland University of Technology |
| Transformer oil: coming up to standards! | P. Reboul, Molekulis |
| Impact of renewable generation in power transformer utilisation and specification in Queensland | L. Ganepola, Powerlink Queensland |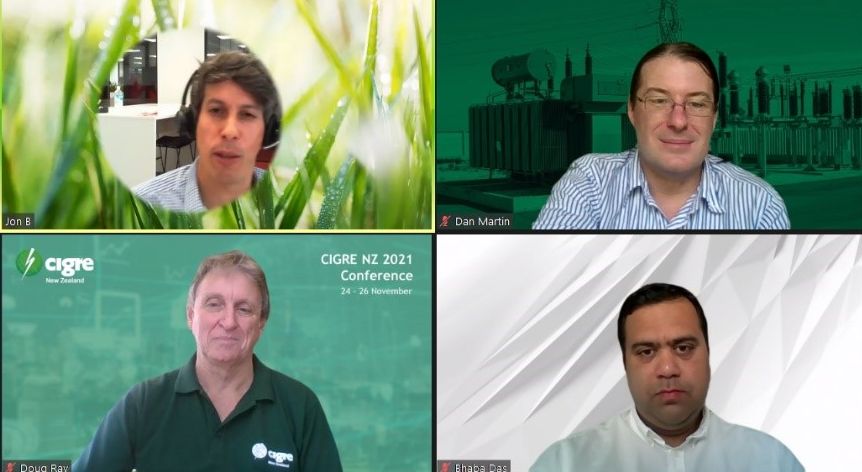 The A2 annual symposium was held as part of the CIGRE NZ conference activities, with Dr. Nirmal Nair and Leonie Bule chairing. Unfortunately, COVID intervened again so this was made online only. The symposium was populated with a mixture of manufacturers, universities, and utilities, both distribution and transmission, local and overseas organisations, to give a wide breadth of talks. The theme of the conference was very much focussed on new technology. Dr Bhaba Das, Hitachi Energy, spoke about the need to update efficiency standards to also consider societal costs of wasted energy. There was a collaborative project between Northpower, University of Canterbury and ETEL to understand the impact of distributed energy resources on transformers and networks, presented by Thomas Wang, who has now finished his degree and has started at Powerco. Next, from Neeraj Kant, ETEL, was a presentation of improvement in transformer production methods and partial discharge experiments.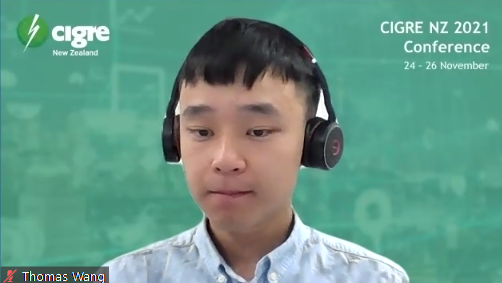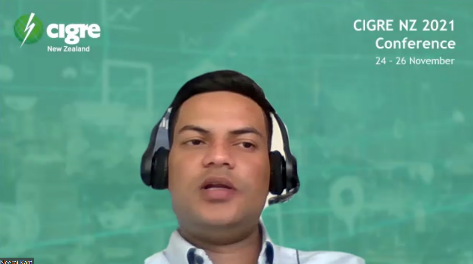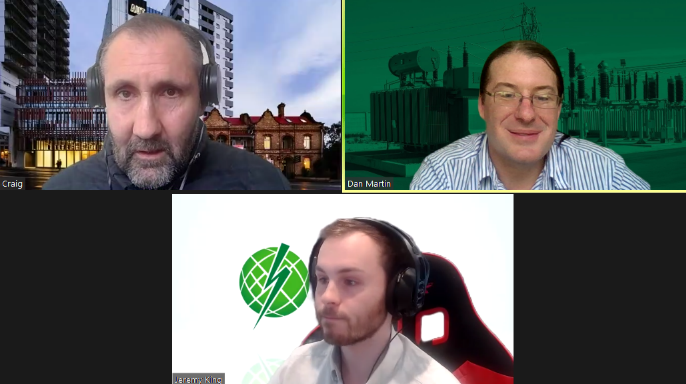 Dr Craig Baguley, Michael Bunn and Jeremy King, Auckland University of Technology, showed their progress in optimizing electric vehicle charging based on the thermal performance of the transformer. There was an update to the new IEC standards for mineral oil, given by Philippe Reboul, Molekulis. In the last slot there was a talk by Lagath Ganepola from the Queensland transmission grid operator, Powerlink. The Queensland grid is undergoing major change as the energy mix decarbonizes, and the presentation was about utilizing and specifying transmission-sized power transformers for these renewable resources. I was pleased to get positive feedback from attendees who said they found the symposium enjoyable and informative.
The second webtute explained how to conduct a transformer failure investigation; with experts Ross Willoughby from Reinhausen Australia, Matt Gibson from Ausgrid and Jon Brown from Transpower, showing the great relationship between Australia and New Zealand. Again, Tara-lee MacArthur, Judith Marks and I were the webtute committee. I found it interesting to hear about the process these organisations take to investigate and diagnose failures, to prevent future repeats.
Next steps
Hopefully, as we transition into 2022 COVID will become less of a disruptor. Regular online meet-ups of an hour or so are a great way for engineers to connect that we will pursue either way. Other activities also being progressed are:
Continue to promote joining or contributing to international working groups.
Continue student programme.
Continue webtutes.
For any Kiwi readers who are interested in joining, please get in touch. For our international readers, NZ.A2 is planning to get more involved with international panels, so I hope we will be meeting some of you in the future, even if it's online.
---
Banner & thumbnail credit: Sulthan Auliya on Unsplash - Auckland, New Zealand