CIGRE brand sponsorship
CIGRE, the global power system community, has recently released its 2022 online brand sponsorship offers for power industry organisations. These include CIGRE's digital magazine ELECTRA and now CIGRE Science and Engineering (CSE), which is to be released in digital format for the first time this October.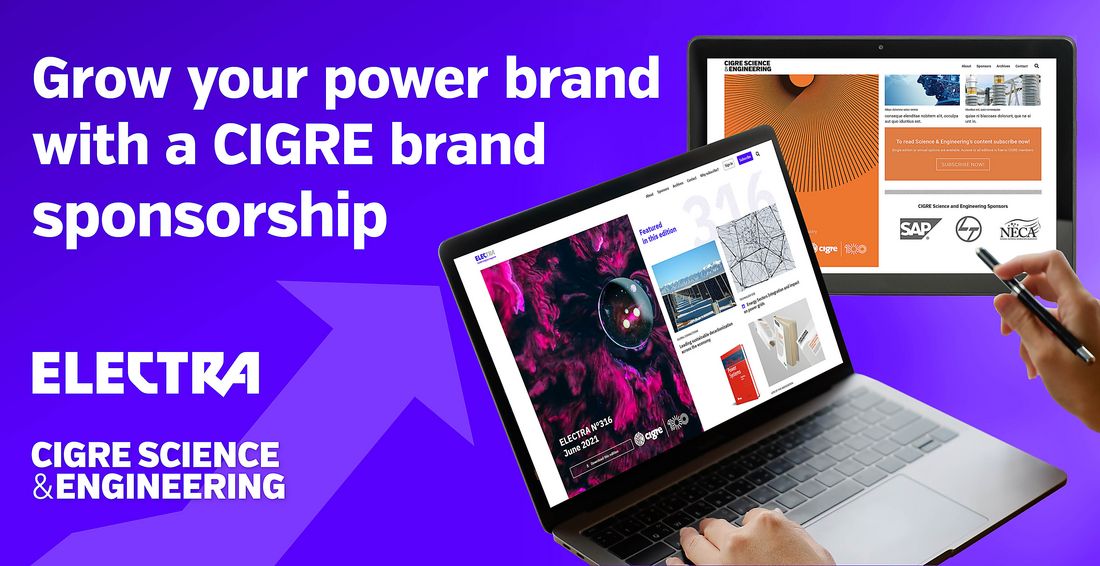 In 2022 ELECTRA will enter its second full year as a digital magazine and it continues to see growing levels of interest, with more than 20000 readers in the past 12 months.
Philippe Adam, Secretary General of CIGRE, comments further on the readership and more:
"ELECTRA's readership is a global power system audience. As CIGRE grows so is ELECTRA and the magazine is attracting interest due to its quality content. This includes articles on the future of the power system, with key insights on highly topical subjects such as cybersecurity, energy transition and sustainability. The latter spans content around decarbonisation, storage, integration of renewables, green hydrogen and more.

ELECTRA also offers summaries of the wider work of CIGRE's global knowledge development programme, content that is popular with CIGRE's 15000+ members. This technical programme is committed to upskilling the global industry and providing professionals with access to world-class publications, people and resources."
An ELECTRA brand sponsorship offers industry organisations the ability to display their logo in front of this global audience on a high-frequency basis. Over the last four editions, sponsors have had their logo visible in:
26000
pdfs downloaded from ELECTRA
131000
opened emails sent to a global database
23000
confirmed impressions via the web pages of ELECTRA
40000+
impressions via the LinkedIn 'thank you' message for sponsors
Some key points about this data:
- We expect it to increase a further 33% for the full year's six editions.
- CIGRE estimates around 30% of readers do not accept Google Analytics cookies so this data is likely to be a lot higher.
- The growth rate of ELECTRA readership in 2021 has been 20%. We expect this to continue in 2022.
You might ask why we measure impressions, not click-throughs. While some click-throughs do occur, they are predominantly something you would expect from advertising materials. The brand sponsorships via ELECTRA and CSE are designed to deliver value through the association of the sponsor's brand with the global work of and news from CIGRE. The impressions delivered provide a quantitative measure of that association, and the corresponding global profile generated. There is also high-value 'cause marketing' for industry organisations, with their support seen in a highly positive light by the 1000's of professionals working within CIGRE's not-for-profit activities.
CIGRE Science and Engineering is a Scopus-registered magazine with a current readership of 3000. We expect this will grow rapidly over the next 12 months and sponsors will benefit from similar metrics and association in the future.
CIGRE is currently developing plans for new products that will offer advertising and content marketing opportunities that are complementary to its brand product offers – watch this space for more information in 2022.