CIGRE automates membership sign up on cigre.org
In October this year CIGRE Central Office introduced a new membership sign up system designed to automate the online application process for new members that come across the central websites, such as cigre.org, ELECTRA and other CIGRE sites.

Colin Knox
CIGRE marketing and brand strategist

Recently online interest in CIGRE has grown with up to 100 prospective members submitting membership applications every month on cigre.org. Previously this was handled via a legacy system that emailed the local National Committee (NC), but this process has achieved a low level of conversion with less than 19% of applicants becoming members.
This is a challenge for CIGRE and possibly frustrating for prospective new members trying to access interesting Technical Brochures on e-cigre.org, or articles on ELECTRA. The new system is automated, allowing on the spot membership sign up and payment, giving immediate membership access rights.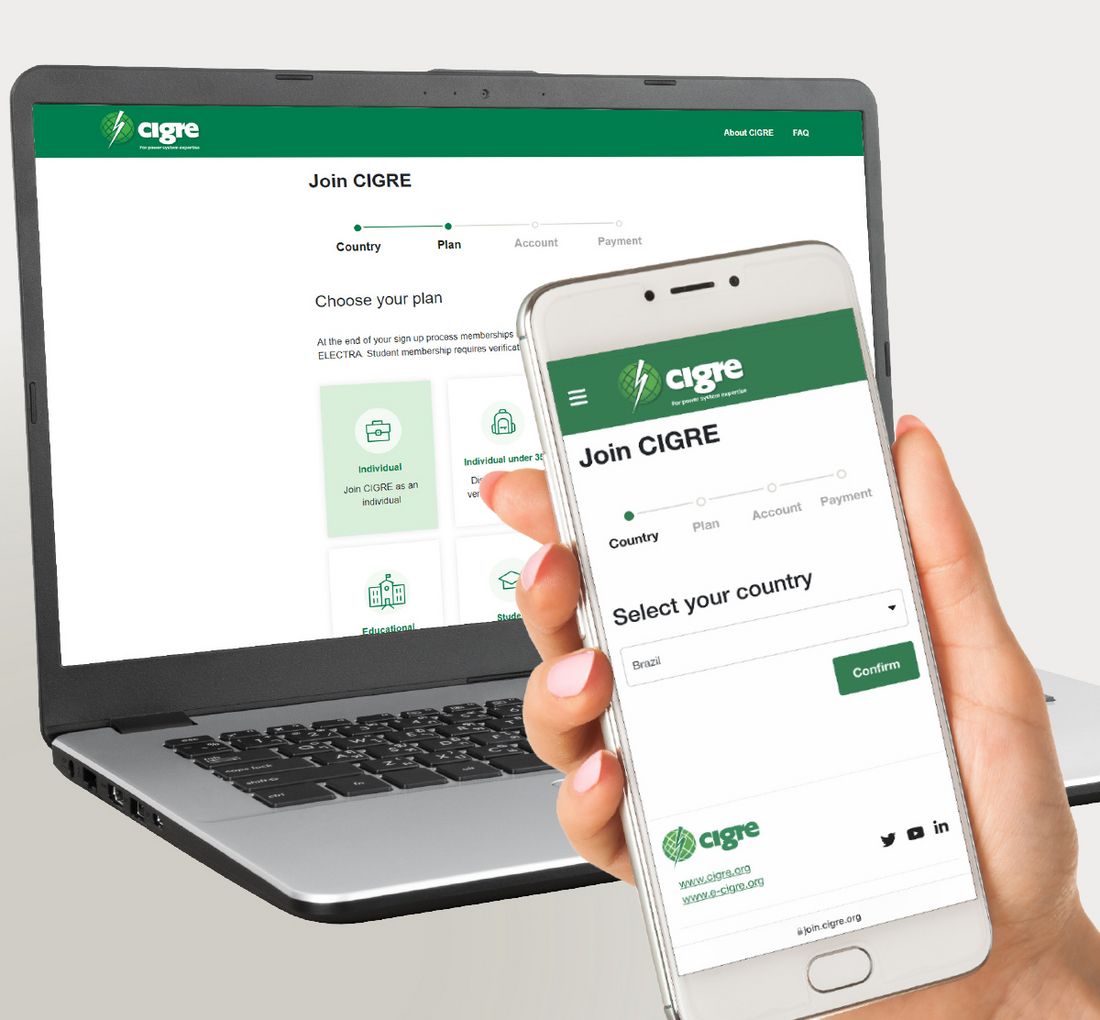 join.cigre.org is being adopted by a growing number of CIGRE's National Committees, but we have some way to go to achieve the level of participation our prospective members would expect.
If you are an NC still yet to do so, we encourage you to contact C.O. and get setup on the system. There is nothing to lose and many new members to gain. Rather than replace CIGRE's traditional processes, this new system now offers an additional pipeline of members.
Promotional efforts set to boost demand further!

Achieving good NC geographic coverage is important as CIGRE C.O. is beginning to embark on specific membership growth promotions that target the 314,000 users that typically visit CIGRE's central websites each year.
The new promotional activities will be a big focus from 1 July 2022 and are being piloted November through January this year. Follow the links below for examples of the LinkedIn paid advertising active now.