CIGRE Membership renewal 2022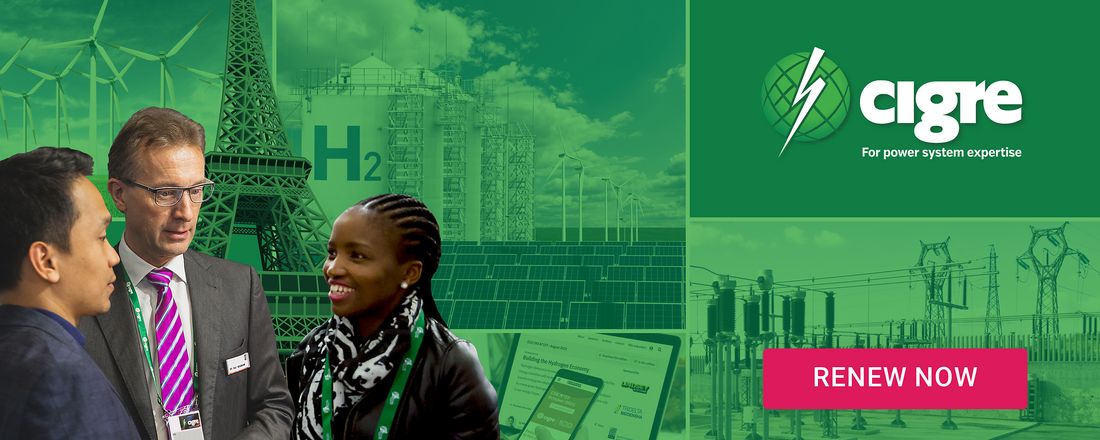 Texte en français disponible ici
Renew your membership in the global power system community!
Throughout the pandemic CIGRE has adapted using leading edge digital initiatives. With the digitisation of ELECTRA, CIGRE Science and Engineering, the 2020 e-session and the state of the art 2021 Virtual Centennial Session, CIGRE has demonstrated its ability to innovate, add value and continue to grow our collective power system expertise!
Now at the dawn of CIGRE's second century, 2022 promises a return to our traditional face to face networking and collaboration, but with new digital capabilities strengthening our connections.
In 2022 CIGRE's signature event, the Paris Session, will return in its traditional format with a digital component for those who are unable to travel. Coupled with the re-emergence of local events run across the globe by our 61 National Committees, this will see our community reconnecting face to face again.
With our planet's climate at a crossroads this renewed human contact is vital as we strive to realise a decarbonised future. It falls to organisations like CIGRE to help lead the energy transition, bringing our robust technical focus to the challenge to ensure optimal economic and technical decisions are made in pursuit of a sustainable future for the global power system.
We invite you to renew your membership and continue to share and grow your power system expertise so that together we can deliver sustainable electricity for all humankind!
To renew contact your National Committee - view a directory here. If you are from a country that does not have a National Committee, please contact Central Office.
To recap what the many benefits of CIGRE membership are, view 'why join'.