In Memoriam - Dale Douglass
1941 - 27 October 2020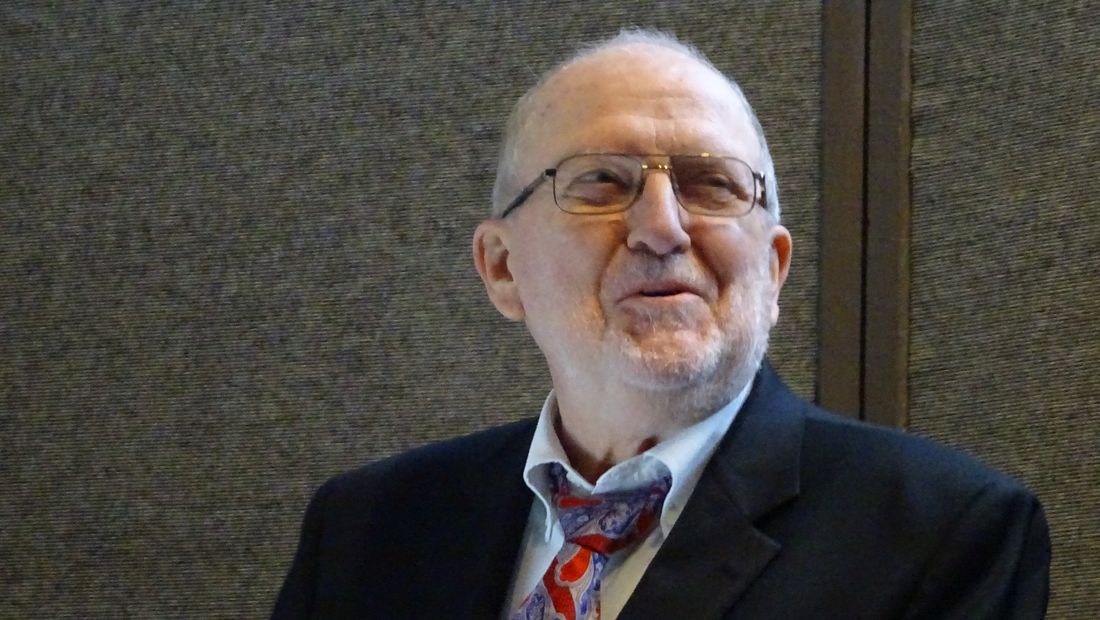 It is with a very sad heart that I compile this obituary for this great man. Inputs have been received from the CIGRE community worldwide.
Dale Alan Douglass passed away on October 27, 2020 after a long battle with cancer. He was 79. After receiving his PhD in 1967 he worked for Boeing, Bell Laboratories, Kaiser Aluminium and Chemical Corporation, Power Technologies, Inc., Power Delivery Consultants and ultimately formed his own company - Douglass Power Consultants - in 2015. DPC provided consulting services on high-temperature sag and aging behaviour of conventional and high-temperature conductors, real-time line monitoring and rating, and field evaluation of utility line thermal ratings.
Dale actively joined CIGRE SC 22 (now B2) in 1994 as the US representative. He was active in my Working Group 22.12 dealing with subjects on electrical aspects of overhead lines. He took over as Chairman of the WG in 2000. He was actively involved in the compilation of many Technical Brochures for CIGRE and always offered to comment or review brochures that were in his vast area of expertise. In the last few years he was TAG Chairman and held many other office bearer positions on the SC. He received the Technical Council award in 2007 for exceptional work in CIGRE and was recently awarded the prestigious Philip Sporn Award, "For cumulative career contributions to the advancement of the concept of system integration in the theory, design and/or operation of large, high voltage electric systems in the United States".
His ability to negotiate tough technical issues and obtain resolution from many diverse opinions around the world is legendary. One example is the methods used for calculation of conductor sag. This brochure is still one of the most popular and was used to form IEC standards on the topic.
A friend wrote "As for everybody in our community it has been a privilege to know and work with you. Because you were unique. Your knowledge and understanding of overhead lines, in particular conductors, was unparalleled. You could actually answer every question on this subject in a clear, understandable way, which only people can, who are blessed like you with a profound engineering way of thinking. You have been one of those very rare people, who have a great practical experience and at the same time a very solid theoretical background, and above all this, you have shared with us with such a quiet but at the same time sovereign manner, that at the end everybody happily agreed with you."
Dale was always game for a beer after a hard day's work. Inevitably after the first few drinks discussion turned to technical issues. At one occasion discussion turned to some in depth topic. A comment was made "You know Dale, there are perhaps 3 people in the entire world that give a damn about this topic". My wife still has not forgiven me for refusing to go for coffee one evening because it was too late but accepting an invitation from Dale for a beer a few minutes later.
As a mentor Dale had no peer, he constantly assisted young engineers and encouraged them to present work, write papers and make contributions. Another wrote "Dale is for me at the beginning of my adventure within CIGRE, he has put his mark on it while leading WGB2.55 and with my presentation!! Really a nice and happy person, it is desirable to have a lot of people like him in this world."
Dale was a revered musician, playing the difficult clarinet and saxophone most of his life. This was together with his wife and continuous support, Carol, who always accompanied him on CIGRE travels. He was instrumental in forming the CIGRE B2 band which I had the honour of playing in with him.
On the topic of retirement, he told a CIGRE friend, "No, I do not want to live in a place for retired people. I need to work in order to feel alive!" A phrase we could all live by. He lived this mantra to the last. In discussion a few weeks prior to his death he was more concerned as to who was to complete the Technical Brochure for SC B2.59 (as he was the Chairman) than his own health.
An avid family man, Dale spent hours reading over video call with his grandchildren. He loved taking family with him on the CIGRE travels and we had the pleasure of meeting them on numerous occasions.
There are certain people that can never be replaced. Dale was one of those. He will be forever remembered by the large number of friends from all over the world as well as the legacy and memory residing in the many papers, meetings, brochures and conferences that bear his name.
RIP Dale.