Introducing seven new Study Committee Chairs
SC B1 - Insulated cables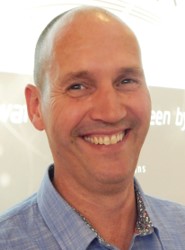 Geir Clasen
Nexans Norway
Discipline Manager High Voltage Testing
Incoming Chair Experience and Main CIGRE roles
CIGRE Affiliation Year: 1992
CIGRE activities:
WG 21.02 - Secretary - Electra Brochure 171 (Mechanical testing of submarine cables), Electra Brochure 189 (Testing of long XLPE cables), Electra Brochure 189 (Testing of long Lapped insulation cables)
WG B1.27 - Member - TB 490 (Testing of submarine XLPE cables)
SC B1 National Member for Norway (2008-2014)
WG B1.43 - Secretary - TB 623 (Mechanical testing of submarine cables)
WG B1.52 - Secretary - TB 773 (Fault location of cables)
SC B1 TAG - Convener (2017 - )
Experience Summary
Test Engineer HV testing
Laboratory Manager HV labs
High Voltage test Expert
Inspector for SATS Certification
Develop Test Philosophy for submarine cables, both Mass Impregnated and XLPE AC and DC cables
Develop Test methods for Direct Electric Heating Cables
CIGRE Awards: Technical Council Award, 2021
SC B2 - Overhead lines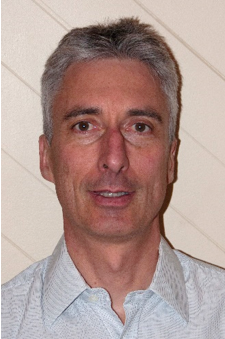 Pierre Van Dyke
Incoming Chair Experience and Main CIGRE roles
Convenor of CIGRE Technical Advisory Group B2.06 Mechanical behaviour of conductors and fittings (2013-2022)
Canadian representative of CIGRE B2 Overhead Lines (2014-2022)
Recipient of the 2020 CIGRE B2 technical council award
Special reporter at the CIGRE 2014 Paris session
Keynote speaker at the Int'l tutorials & colloquium on latest trends and innovations, joint colloquium CIGRE SCA2, SC B2 and SC D1
Eight tutorials presented at CIGRE events
Local organizer of

CIGRE Canada conference 2018
CIGRE-IEC 2016 Int'l Colloquium on EHV and UHV (AC&DC)
Experience Summary
Education
B.Eng. and M.A.Sc. in mechanical engineering at École Polytechnique de Montreal in 1983 and 1985
Masters Certificate in Project Management at Laval university in 2005
Ph.D. at Sherbrooke University in 2007
Experience
Senior research scientist – Hydro-Quebec Research Institute – IREQ, Canada

Over 30 years of experience in R&D and consulting on aeolian vibrations, wake induced oscillations, conductor galloping, and climatic loads on overhead lines
Technical charge of laboratories at IREQ such as a 1.6 km full scale test line, a 63.5 m laboratory span and 6 fatigue test spans

Adjunct professor at Sherbrooke university
Author or co-author of chapters in three books on overhead line, and over 50 papers
Technical program co-chair of IWAIS conference June 2022
SC C3 - Power system environmental performance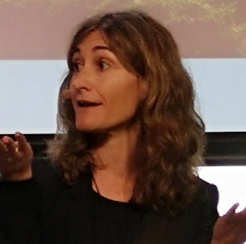 Mercedes Vázquez
"Being involved in CIGRE is a great experience. Sharing knowledge and working with so many people from all over the world, enriches me not only as a professional but also as a person.
Being the chairperson of SC3 is a great responsibility and a challenge. I hope I will be able to contribute to the SC3 progress."
Incoming Chair Experience and Main CIGRE roles
First experience in CIGRE in 2007, as WG C3.02 member
Involved in other WGs: C3.04, C3.06, C3.12 & C3.20
Spanish representative in SC3 and member of Spanish National Committee from 2008 to 2014
Member of the SC3 Strategic Advisory Group (SAG), since 2014
SC3 secretary from 2012 to 2020
Special Report for CIGRE Symposium in Lisbon 2013 "Smarts Grids: Next Generation Grids for New Energy Trends"
Special reporter for CIGRE Paris Session 2016
CIGRE Study Committee Award in 2016
Distinguished member in 2018
Experience Summary
Education:
Engineer. Agricultural Engineering (Masster´s degree) Universidad Politécnica de Mádrid (1999)
Master´s degree: "Environmental management and auditing" (2004. Universidad de las Palmas de Gran Canaria); "Corporate Responsibility. Social accountability and auditing" (2007. Universidad de Barcelona); "Design, Building and Maintenance of Electrical Infrastructures" (2011. Universidad Pontificia de Comillas)
Work experience:
2022- Responsible for Climate Change (Red Eléctrica de España).
2003–2021 Environmental Technician (Red Eléctrica de España)
2002- Environmental consultant (Allied Signal)
2000-2002- Responsible for Environment. Valeo Friction Materials
Main areas of expertise: Sustainability and Environment, in the last years mainly focused on Climate Change and Non-Financial Reporting. Other environmental issues: Environmental Management Systems, SF6, Environmental Due Diligence, Strategic Environmental Assessment and training.
SC C4 - Power system technical performance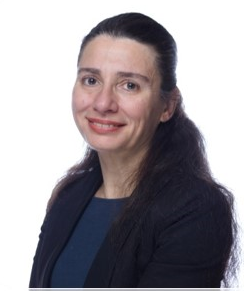 Marta Val Escudero
Incoming Chair Experience and Main CIGRE roles
CIGRE individual Member through Irish National Committee
Permanent member of Irish National Committee
SC C4 Regular Member for Republic of Ireland (2014-2022)
SC C4 AG3 Tutorials & Conferences Convener (2016-2022)
JWG C4/B4.38 Convener
WG C4.307 Task Force Lead
WG C4.56 Member
WG C4.502 Member
JWG C2/B4.38 Member
2016 session SC C4 Special Reporter
Session Chair in various CIGRE symposia
2020 CIGRE Distinguished Member Award
2020 CIGRE e-session Pioneer Achievement Award Recipient
2021 CIGRE WiE Award Recipient
Experience Summary
BEng in Electrical Engineering from the University of Zaragoza (Spain) in 1994
MPhil from the University of Bath (UK) in 2007
1994 to 1997 - CIRCE (Centre of Research for Energy Resources and Consumption) (Spain), Researcher: in the area of integration of new numerical control and protection relay schemes in existing sub-transmission substations.
1997 to 2007 - ESB International (Ireland), Specialist Consultant: provide power system modeling and analysis in protection co-ordination, design of earthing electrodes, interference, optimization of lightning protection in transmission overhead lines, switching transients, resonance and ferroresonance, transformer energisation, circuit breaker TRV and transient and voltage stability analysis.
2007 to present – EirGrid (Ireland), Technical Lead: various roles in lead of a wide range of technical areas related to the integration of new generation and demand connections to the grid as well as technical support for new policy development and Grid Code changes. The main areas of responsibility have included modeling and simulations related to steady state and dynamic stability associated with integration of high levels of wind generation as well as power quality aspects related to inverter-based generation and installation of long HVAC cables. Her current area of responsibility involves the development of new tools and integration of new technologies in the Control Rooms.
SC C6 - Active distribution systems and distributed energy resources


Kurt Dedekind
"Delivering the means towards a decarbonized future…"
Incoming Chair Experience and Main CIGRE roles
CIGRE individual Member, representing SC C6 as regular member for South Africa (2016 – 2022)
Convenor of the Southern African Regional CIGRE Conference in 2017.
Member of Southern African CIGRE Conference Organising Committee in 2019 and 2022.
Session Chair at Southern African CIGRE Regional Conferences
WG C6.27 member
WG C1/C6.33 member
WG C6.38 Convenor
WG C6.39 member
SC C6 AG C6.17 Rural Electrification joint Convenor
SC C6 AG C6.02 Quality Control member
SC C6 Communications support
CIGRE / World Bank Africa WG Secretary
Experience Summary
B Sc in Electrical Engineering from the University of Natal (South Africa) in 1984.
Diploma in Business Leadership from the University of South Africa in 1992.
1985 to present – ESKOM (South Africa)
Operational Manager: Responsible for the end to end operations of all Distribution activities within the area, including customer services, billing operations, marketing, and all associated asset management functions including operations and maintenance, and asset creation activities. He pioneered some of the first rural electrification projects in South Africa, including the concept of pre-paid metering.
Planning Manager: His current role includes the integration of DER and Embedded Generation resources in line with South Africa's Integrated Resource Plan, and includes utility-scale Battery Storage projects. He was instrumental in the development of the Renewable and Battery Storage Grid Codes for the country, and in parallel produced a number of national Planning Standards and Guidelines for ESKOM. Additionally he is also shaping the DSO and Energy Trading principles for the South African Distribution business landscape.
SC D1 - Materials and emerging test techniques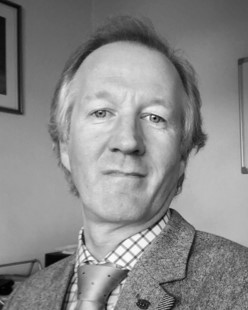 Simon Sutton
"I'm honoured to be taking on this challenging role at such a time of change in our industry and look forward to supporting the other SC chairs in their activities.
I'd like to thank, Ralf Pietsch, for his efforts in the last six years of leading SC D1."
Incoming Chair Experience and Main CIGRE roles
Simon Sutton has been actively involved with CIGRE since 1997 and has participated in WGs across B1, B3 and D1
He has been UK RM D1 since 2014
In 2018 he became Convenor of the D1-03, Advisory Group on Solids
He was a Special Reporter for the CIGRE Sessions in 2018, 2020, 2021 and 2022
He has been a judge in the UK NGN Showcase competition on three occasions in recent years
In 2020 he received the Distinguished Member award and in 2021 the e-session Pioneer Achievement Award
Experience Summary
1989: BSc. Physics with subsidiary maths 1st Class Hons, University of Reading, UK
1992: PhD Polymer Physics, University of Reading
1996-2007: National Grid (UK) – Manager of Cables Policy, Condition & Capability, and Capability Development
2007-2012: European End Use Marketing Manager for Dow Wire & Cable
2012-2014: International Power Delivery & Utilisation Technical Executive for EPRI
2015-2017: Senior Research Fellow at the University of Southampton
2017-Present: Director of Professional Services for Altanova covering countries outside of North America
Specialist in dielectric materials, cables, condition monitoring, asset management and forensics.
SC D2 - Information systems and telecommunication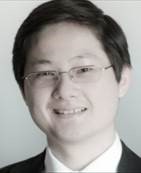 Victor Tan
"I thank the outgoing D2 Chair, Olga Sinenko for her dedication in leading D2 for the past several years. I am truly honoured to be the Chair of SC D2 and I look forward to leading and contributing to D2 and the wider CIGRE Community."
Incoming Chair Experience and Main CIGRE roles
Victor Tan has been involved in CIGRE since 2013 starting as a member in a D2 Working Group and as a Chair in the Australia D2 Mirror Panel in 2015.
In 2016 he became the representative for Australia in the SC D2.
Since 2018, he has been a member of the CIGRE D2 Strategic Advisory Group (SAG), and the Convenor of the Advisory Group D2.03 on Telecommunications since 2020.
He has been involved in 9 Working Groups over the past 8 years, and is currently the convenor of WG D2.43.
In 2020, he has been awarded the CIGRE e-session Pioneer Achievement Award.
In 2021, he has been awarded the CIGRE Technical Council Award.
He was Special reporter for CIGRE Sessions 2020, 2021 and 2022
He holds several Cybersecurity certifications including CISSP and CISM.
Experience Summary
2000: Bachelor of Engineering (First Class Honours) in IT and Telecommunications, University of Adelaide
2012: MBA, University of South Australia
2001 – 2005 : Senior Software and Systems Engineer, Global Software Group, Motorola Australia
2005 – 2009: Network Design Specialist, Telstra Australia
2009 – 2019: Principal Network and Security Consultant, PSC Australia.
2019 – Present: Director and Principal Consultant, VTan Consulting.
Main areas of expertise are Information Systems, Networking and Cybersecurity for Critical Infrastructure. Experienced in Cybersecurity analysis, design and implementation; and providing engineering solutions in Telecommunications including architecture, design and implementation for Power Utilities.
---
Thumbnail credit: Photo by Couloir3 for the CIGRE Paris Session 2018 - Electric Art Exhibition by Elena Paroucheva