European Energy Transition – Challenges and Solution Pathways
The challenges for the energy system are especially driven by new European and national policies and political goals, but also by changes in the requirements of markets and market participants due to technological innovations and low prices for renewable resources. The goal is to create a cost-effective, secure, and green power system, and to develop new solutions and enhanced European cooperation to reach that goal.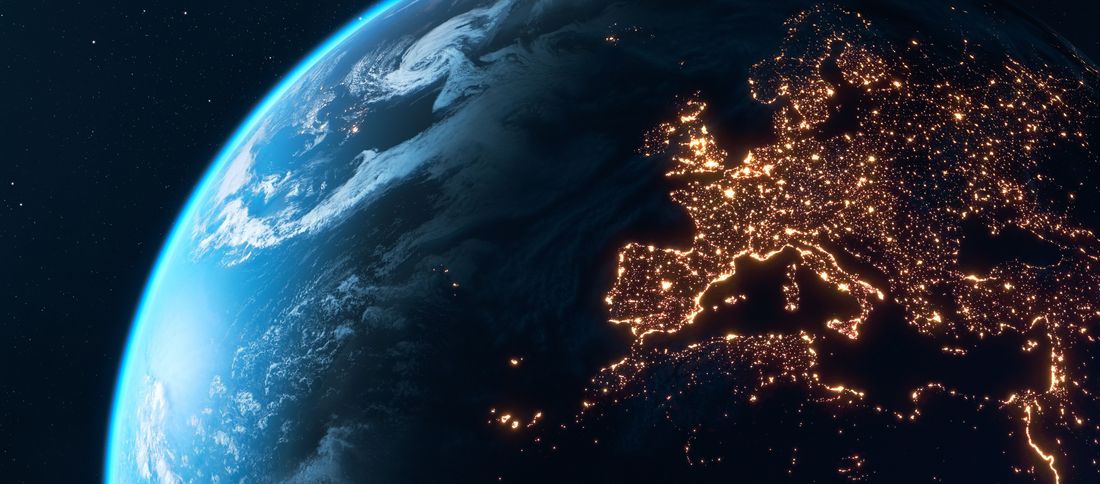 by Tuncay Türkucar
Managing Director and co-founder of E-Bridge Consulting (Germany & the Netherlands)
The European energy system is undergoing a substantial and rapid transformation on a historical scale with several challenges
In any case, to cost-effectively avoid adverse long-term effects on security of supply, strong market mechanisms are required. The foundation for an efficient degree of investments in peaking generation, but also in further flexibilization of the demand side equally valuable for maintaining a decent level of security of supply in the future European electricity market – is a market, which allows peak prices in times of scarcity. This requires considerable political commitment.
Equally important for maintaining a high level of security of supply is a further European cooperation and integration. Cross-border trade of electricity already become more and more relevant, which holds especially true in times of scarcity, reflected by peak prices.
After reaping the low-hanging fruits and 'win-win' joint initiatives of the early days of Transmission System Operators (TSO) and Power Exchanges cooperation, the benefits of further steps towards decarbonization cannot be shared as equally. However, the economic benefits from further cooperation are still large and will increase further as the electricity system continues to transform into a support of decarbonized economies.
Further enhanced cooperation in Europe is still constrained due to national policies and regulatory regimes. Given the rapidly changing markets and the risks of a large consolidation, an enhanced cooperation in Europe enables a flexible and secure energy transition.
There are differences in the political oversight and governance of the TSOs, which may be key drivers for national approaches. Many European countries have a national energy vision. A common European vision is increasingly important and needed to support the energy transition in Europe regarding system security and market integration.
Electricity and electrification of other sectors are and will be the key factor for the future energy system. In Germany we expect an expansion of 500 GW RES, 12 million heat pumps and 22 million e-vehicles in 2035 as well as a big expansion of offshore wind. The energy transition will need large investments to reach climate neutrality. Around 50% of the foreseen electricity investments of around €~400 bn in the Netherlands and Germany between 2025 and 2050 are related to offshore wind production. Electricity transmission infrastructure to bring offshore wind production to the onshore grid and onshore electrolyzers is approximately a 25% component of that.
Even after realizing all planned network investments, a significant energy supply gap will remain for both the Netherlands and Germany, leading to a need to import large amounts of energy from abroad. Therefore, both, the Netherlands and Germany, will depend on large-scale imports of green energy in the future to maintain their strong basis of energy-intensive industries.
Cross-border and cross-sectoral System Development Plan is a solution to enable a system optimization of the electricity and gas/hydrogen networks on TSO level
To make the energy transition a success, on transmission system operation level, E-Bridge recommends establishing an integrated System Development Plan, focusing on the joint development of the energy sector. A cross-border and cross-sectoral System Development Plan including a common process and one governance for joint decision making on a regional level shall enable a system optimization of the electricity and gas/hydrogen networks in a regional context.
For the onshore system aligned spatial planning and development strategies with focus on ensuring security of supply and flexibility, considering load management, redispatch and cross-border interconnector capacities are needed. For the offshore system aligned spatial planning and development strategies with focus on unlocking economies of scale, considering coordinated tendering, optimized grid connections, and joint technical standards are recommended. Overall, the consideration of hydrogen and sector coupling within the joint planning and infrastructure development along the value chain is of major importance to enable hydrogen production facilities (offshore/ abroad), import infrastructure (terminals), storage and cross-border pipelines (leveraging existing gas infrastructure).
To make this new approach successful, a strategic agenda-setting and decision making on a higher cross-border government level is needed, involving European electricity and gas TSOs and the respective National Regulatory Authorities. As part of that strategic agenda, different public and private infrastructure companies should be steered to participate in the necessary consortia to enable an integrated energy transition.
Potential solutions for the connection and integration of an enormous increase of RES generation on DSO level
Next to the challenges on the European transmission system level, the different pathways to reach the climate neutrality in 2045 in Germany have a major impact on distribution system operators (DSO), which are facing an enormous increase of RES generation connection requests. At the time DSOs handle the decarbonization of mobility and heating in lower network levels. In this context E-Bridge has performed studies for various German DSOs to show the implications of the energy transition.
The speed of network reinforcement must be increased significantly to handle the enormous speed of energy transition in distribution networks. At the time, DSOs must develop their tools and processes to be able to manage the growing requirements. The main solutions for DSOs to reach a climate neutral energy system can be summarized, as follows:
Enormous investments in network infrastructure on all voltage levels required.
Above all, the implementation speed of the grid expansion must be significantly increased, because it is lower than ever before.
Due to the faster development of the supply task compared to the network reinforcement, the network management in the distribution network is becoming more and more complex and requires redispatch on DSO level, well-coordinated with the respective TSOs.
Local synchronization of feeds and loads relieves the grid and increases the local use of green electricity. This can be made possible, for example, by time-variable network tariffs.
DSOs will need to grow in terms of skills, resources and financial endowment and must manage this growth intelligently.
Furthermore, hydrogen can be a game changer, to enable the DSO to achieve the goals. The DSOs grid regions already enable the production of cheap (dark) green hydrogen in accordance with EU law. In addition, the coordination of hydrogen production and power grid planning can significantly reduce the requirements for conventional grid expansion.
The National Regulatory Authority must enable to increase the implementation speed of the DSOs by recognizing the resulting costs (e.g., operating costs in a regulatory period). The planning and approval procedures must become significantly faster and simpler and must not represent an obstacle on increasing the speed of implementation. An interlocking of hydrogen production with power grid planning must be made possible in which distribution grid operators can specify search areas for electrolysers in coordination with long-distance gas grid operators.
Tuncay Türkucar, Managing Director and co-founder of E-Bridge Consulting (Germany & the Netherlands), has been working in the energy sector for more than 25 years. He was CEO Forum invited panelist at the 2022 CIGRE Paris Session on the Energy Transition and the ELECTRA Editorial Board requested his views in this article.
---
Banner & thumbnail credit: DKosig on iStock