As the energy transition accelerates so does CIGRE!
It's time to renew your membership for 2023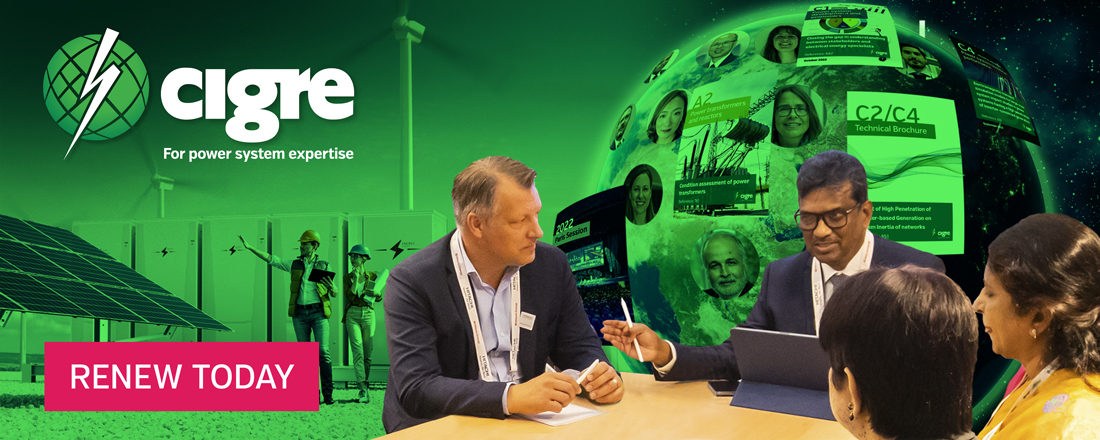 Article en français disponible ici
As we look forward to an exciting year in 2023, it's good time to recount what has been a highly successful year for the CIGRE community.
On the knowledge development programme, it's also exciting to report we have a record 266 active Working Groups with 4350 participants from 74 countries.
The Working Groups continue to produce a steady flow of new and highly pertinent Technical Brochures with 27 already published this year and another batch previewed in this edition of ELECTRA.
2022 saw a return to the in-person format of our iconic Paris Session. More than 3600 delegates gathered from across the globe for this highly successful and impressive congress. The 800+ papers and the relevant proceedings are available on e-cigre.org now to delegates and will be released to the general membership on 1 January 2023.
The wider community is also returning to in-person events with a number of stimulating conferences, symposiums and colloquia scheduled for 2023. You can view the event calendar on cigre.org for a summary.
As we head into the second year of our second century it's uplifting to see our membership growing and the interest in our work reaching record levels, with over 200,000 visitors to our websites from across the industry in the last year. On the subject of websites it's a good time to mention that in 2023 we are planning to release a greatly improved new version of our most popular website, e-cigre.org.
As the world focuses more and more on the energy transition, CIGRE is also making strides to be at the forefront of that work. Our prestigious technical council is working hard to ensure our preferential subjects and direction of our Study Committees, span the areas we need to cover to help the world move forward with this crucial challenge.
So all in all, we invite you to renew your membership and continue to share and grow your power system expertise, so that together we can deliver the growth in our industries skills to help deliver the energy transition!
To renew contact your National Committee - view a directory here. If you are from a country that does not have a National Committee, please contact Central Office.
To recap what the many benefits of CIGRE membership are, view 'why join'.