Q&A with Daan Schut, CTO Alliander
"An interview with …" is a series of articles in which senior executives give their view of the developments in the energy sector.
Interview conducted by Diana Van Den Heuvel, Vice Chair of CIGRE Netherlands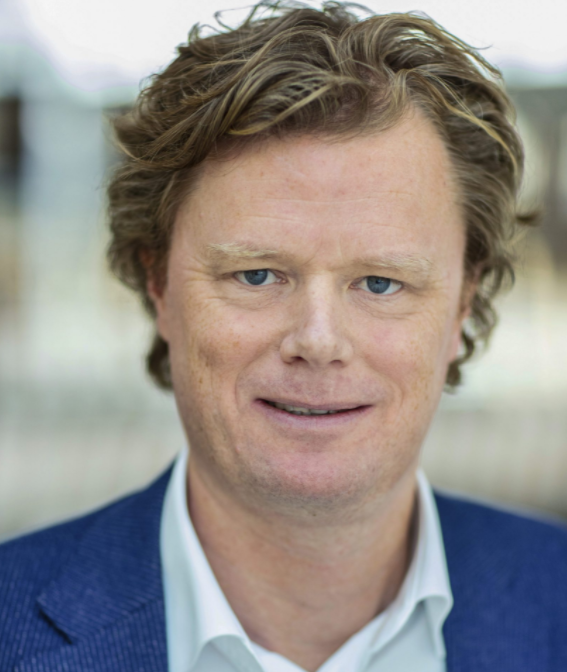 "Building a reliable, interacting and decentralized grid infrastructure: what we did in 40 years we now have to do it in 10 years"
What policies is your country pursuing to battle climate change and how is your company supporting those policies as part of the electric utility system?
By signing the climate agreement in 2019 the Netherlands committed to a CO2 reduction of 49% in 2030, meaning 70% renewable energy supply, 1.5 million houses have changed from gas supply to renewable supply, and all new vehicles are electric in 2030. Recently our commitment has increased with "fit for 55" to a reduction of at least 55%, striving for 60%.
Alliander, as Distribution System Operator (DSO), aims for reliable, affordable, and renewable energy. Increasing from 49% to 60% means for Alliander even more impact and huge investments in extension and grid reinforcement in a densely built environment. On top of this challenge, we need also to accelerate. What we did in the past 40 years we now have to do it in 10 years' time.
How is your utility (or country) adopting grid technology? What do you envision for the transformation in Distribution given digitization, automation, and distributed resources?
Alliander believes in a decentralized and transactive energy system and supports this challenge in several ways by:
Reinforcing the grid;
Smart design to reduce work: like cable pooling for wind and sun, geographically clustering of supply and demand, peak shaving, and system integration;
Maximum utilization of the existing grid by bringing in more flex: like change of tariff system to stimulate consumption of self-generated renewable energy over grid consumption, applying artificial intelligence in system operations simulating grid and customer behavior, and enabling real time state estimation in order to see and know real time grid congestion.
In order to change into a decentralized and transactive energy system we need digitization. For example, we need to integrate sensors on all equipment and implement smart meters. Regarding automation, we are for example building up experiences with business park owners, enabling them to balance their own part of the grid.
Despite all the measures to work smarter and more efficiently, we still have a huge challenge on resources. In the upcoming 4 years, Dutch DSOs and contractors must hire 13,000 more technicians and experts. Not helping is that only 50% of technical educated graduates start in a technical job. So, we started to retrain refugees and we started to hire from abroad.
Regarding material we already see shortages especially in supply of transformers. So, an essential question is how quick can manufacturers scale up production?
Describe your vision for the power system mid-century noting disrupters along the way
In 2050 we will have an integrated energy system dependent on electricity, renewable gas, heat, and hydrogen in which storage will play an important role. Nuclear energy will be part of this until 2050. Our integrated system will move to interacting with hydrogen, with regional independence and self-sufficiency, and with digitalization everywhere. The main disrupter will be the unbalance between the pace of building renewable production on the one hand, and the extension and grid reinforcement on the other. So, we need to hire more technicians, use more standardization, modularization, and digitized field operation.
Describe your vision for the workforce needed to achieve the power system at mid-century
The workforce for 2050 is still based on electrical and mechanical engineering, but also enriched with digital knowledge. In addition, we already started hiring mathematicians and physicists and, we have also included hydrogen knowledge and knowledge about system integration.
About Daan Schut
Daan Schut has been a member of the Management Board and Chief Technology Officer (CTO) since April 2019. Previously he served as Director of Asset Management from 2014. From 2014 to 2009 he held various management positions. Before Alliander, Daan Schut worked as an adviser at KPMG.
Daan Schut studied IT Auditing at Erasmus University Rotterdam and Business Economics at HAN University of Applied Sciences.

About Alliander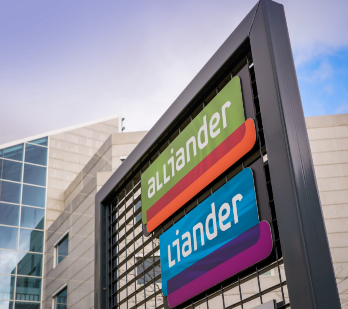 As a network company, Alliander is responsible for the distribution of energy such as electricity, (bio)gas and heat. They don't produce or trade energy, which is done by energy suppliers, buyers, and traders. Most of the energy they distribute regionally is produced by power stations and windfarms and carried through the international and domestic energy grids run by TenneT and Gasunie. A growing number of consumers and businesses are also feeding the energy they have generated themselves back into the grid.
A well-managed energy network
Their primary task is to distribute gas and electricity to consumers, businesses, and institutions. The network operator Liander makes this possible by keeping the energy distribution through all networks in good condition, supplying more than three million consumers and businesses daily with gas and electricity as efficiently as possible.
An open and future-proof energy network
They are committed to running a reliable energy supply to ensure that living, working, and travelling remain viable in the future. Qirion is concerned with developing sustainable technologies and intelligent energy infrastructures. Metering business Kenter offers innovative solutions for energy metering and energy management.
Their new energy markets offer innovative and sustainable solutions and services that contribute to the new energy system.