Extraordinary found beyond boundaries through CIGRE SA WiE & NGN involvement
As a professional engineer, some of the special phrases I have ever heard from other leaders were "being an engineer is a calling" and "engineers are a passionate breed". I began my career as an engineer for investigating failures of substations' equipment and also branched into substations refurbishment planning environment for a year.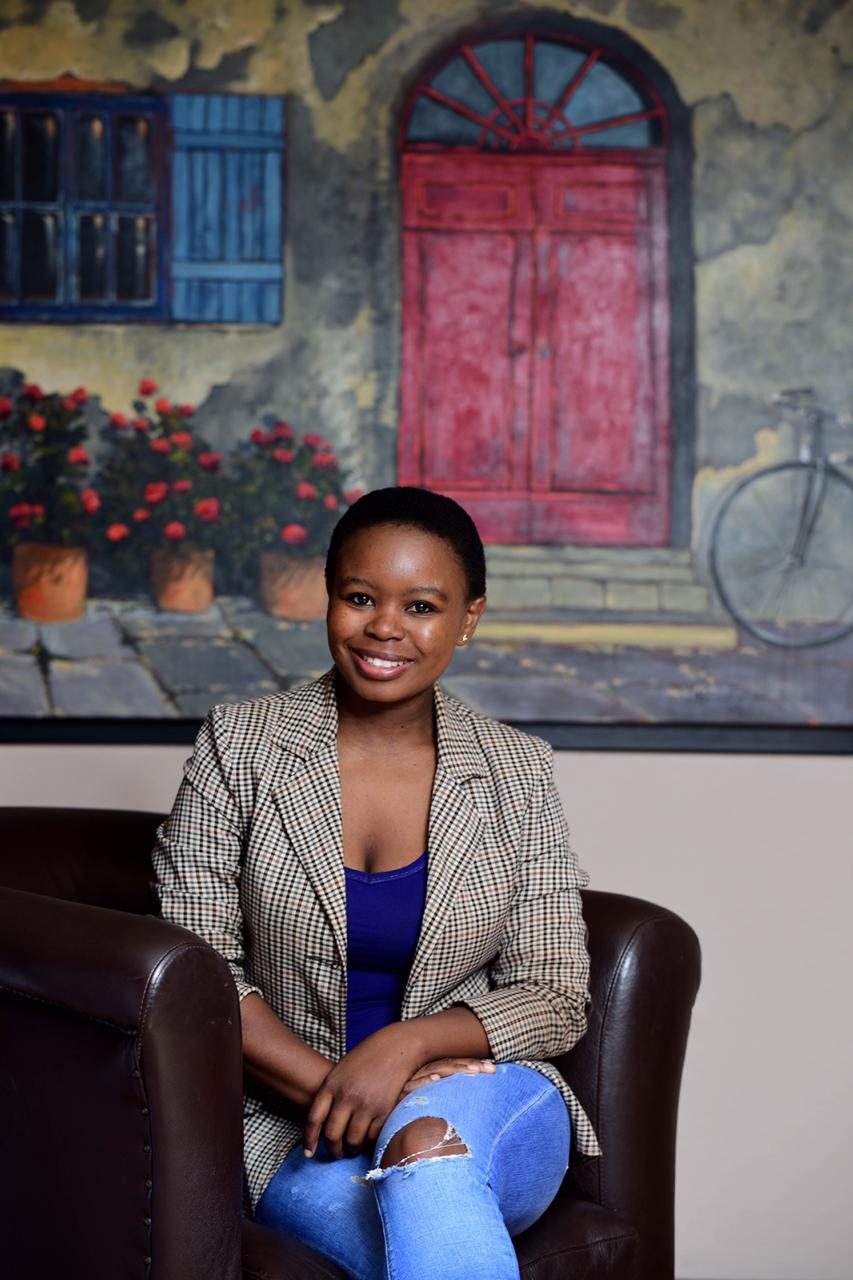 My career journey started in a (then) newly established section in the Plant Management department 7 years ago. In the first few months of arrival I was warmly welcomed by failures of at least 2 distribution power transformers, which absolutely depended on the guidance of the experienced mentors.
Investigating failed equipment knowledge and skill expanded into investigating high voltage complex network interruptions, testing of tower footing resistance, substation earth grid, publishing papers with colleagues and assisting functional departments in the maintenance and operations space with training.
I am frequently involved in technical investigations with original equipment manufacturers. I participate in Switchgear and Medium Voltage lines Study Committees and form part of the technical change forum for the utility. I am from South Africa, Pretoria and I am employed by Eskom Distribution division in Mpumalanga Province. I was introduced to CIGRE 3 years ago as an observer in CIGRE SA combined feedback session. I was later appointed as a representative for the Transformer Reliability Working Group "WG A2.62" as a Next Generation Network member.
The global chairperson Khayakazi Dioka of Women in Engineering forum introduced me to the CIGRE Next Generation Network. I was officially introduced to WIE forum's purpose and intention in December 2018.
Women in Engineering forum's goal is to globally influence the development of women's careers, enable female engineers to participate in CIGRE Working Groups by sharing their acquired skills and technical knowledge with colleagues and to eventually become global influencers.
The engineering industry was previously male dominated and currently the number of women engineers does not reach 50%. WiE has afforded me the opportunity to be part of the percentage that contributes towards CIGRE activities. As part of its developmental strategy, WiE has ensured its members' exposure to functions of diverse engineering companies through arranged quarterly factory tours.
Through WiE factory tours I have been acquainted with latest products and technologies introduced to Eskom. I have visited high voltage cable local factory, CBI and ester oil factory M&I Material in the last two quarters. It was also through the WiE forum that I was able to attend the South African CIGRE session in October 2019 as part of the NGN and WiE forum. I have had the opportunity to interact with professionals from companies and utilities who are part of CIGRE. It was a great experience to serve as both a WiE and NGN member in one of the important events in the engineering industry.
My contribution to the CIGRE Transformer Reliability Working Group WG A2.62 is based on collecting transformer failures data, populating data onto a questionnaire and analyzing it. This is in line with my daily tasks and adding to my knowledge. I am learning about different transformer applications and combined factors resulting in failures. I collect data from different provinces in South Africa with the assistance of respective custodians.
With all that being said, I developed a better understanding of the two special phrases mentioned in beginning. Being a female engineer in such a busy industry is indeed a calling and it surely requires a passionate breed. To all women who may be feeling stagnant in repetitive daily tasks, I would say "there is a better world out there named "WIE". Let us be busy with achieving set goals and give the industry what it deserves and that is; our positive energy, skill and acquired knowledge we received from great mentors. I would like to thank the WiE forum for all provided opportunities.
What excites me about the future of WiE?
I am excited about the fact that we are at the beginning stages of WiE and so much has been achieved. I am one of the blessed female engineers that was trained and supported by good male mentors; I would like to encourage our male colleagues to continue in the support of female engineers. I am excited that female engineers will be given opportunities to display their skill and competence with the rest of the world. I look forward to the uplifting of fellow women engineers and increasing confidence by participating in Working Groups and future CIGRE events.
I quote another phrase from a book I have read,
"Exceptionalists began as ordinary people".
This is where WiE is heading in the career of women globally.