CIGRE US - Update
The year 2022 was a very good year for the US National Committee (USNC) of CIGRE. As our professional contacts resumed more traditional formats, conferences were in-person and we started doing more travelling.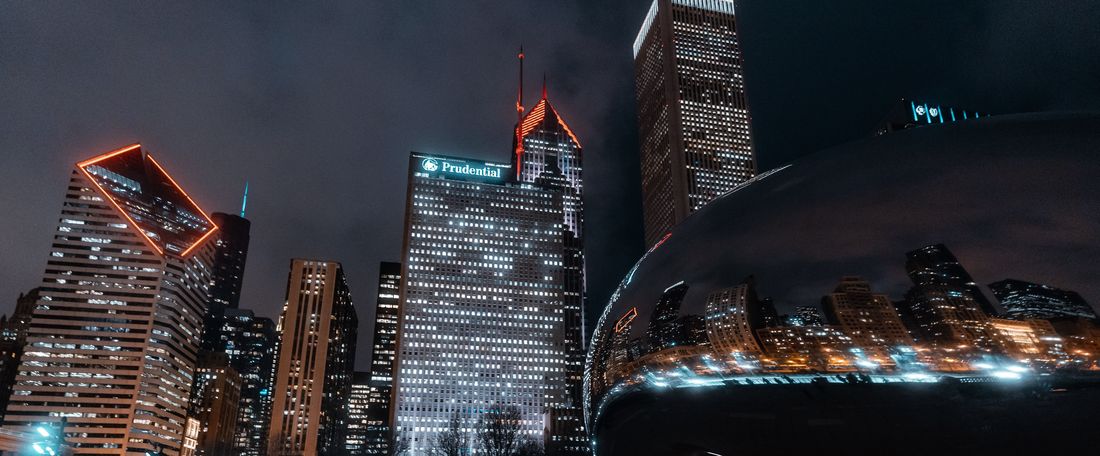 Chris Root
President, CIGRE United States National Committee
The interest in CIGRE in the US has grown as the Collective Membership has topped 65 member companies and is expected to reach 70 in 2023. There are over 1000 Individual Members and the US is now the largest National Committee in CIGRE. Adding to our growth is the successful USNC requirement of Individual Membership for CIGRE individual participation, such as on Working Groups, as authors and as Executive Committee Members.
I would like to provide an update on two significant efforts on USNC growth that will yield greater potential for our future.
The first is that we have increased our marketing and social media presence. We have established a Marketing Subcommittee of marketing and sales professionals who are providing leadership ideas and feedback on attracting new members. This group is led by VP Marketing Marianna Vaiman, CEO of V&R Energy. We also have a coordinator for the University Program which allows Collective Member companies to sponsor universities as Collective Members and to improve relationships with these institutions in an era of engineering resources need.
Secondly the USNC had its 10th Annual CIGRE Grid of the Future (GOTF) Conference held in Chicago. By all accounts it was a tremendous success. Some of the highlights were:
Over 400 people attended, smashing previous attendance records.
Registrants were from 11 countries, 33 US states, 18% women and 20 corporate sponsors.
We set a record with 116 Technical Papers presented along with two Keynote speakers from Commonwealth Edison Co. (Terry Donnelly, President and COO) and G&W Electric Co. (John Gournaris, VP of Marketing), and four Keynote Industry Panel Sessions led by senior industry leaders.
The Next Generation Network (NGN) Paper Competition was the most competitive ever with five excellent presentations. The winner of the NGN competition gets funded for the next Paris Session. There was also an NGN breakfast with two Commonwealth Edison Co. managers discussing their career experiences, and an NGN-sponsored dinner which was well attended.
Similarly, the Women in Energy (WiE) breakfast was well attended, and Michelle Blaise, Sr VP of Engineering and Project Management of Commonwealth Edison Co. spoke and answered questions.
Philippe Adam, Secretary General of CIGRE, traveled from Paris and presented an update on CIGRE activities and strategic plans at the conference luncheon. He announced that the US now has the most members of any National Committee!
There was also an excellent NGN Tutorial on Transformers given by Jim McIver of Siemens and three well attended technical tours of facilities in the Chicago area.
One of the highlights was a Commonwealth Edison Co.-sponsored dinner on the 99th floor of the Willis Tower overlooking the city at night which was an unforgettable experience with amazing views with a beautifully lighted skyline on a clear night.
Commonwealth Edison Co. was a great host for the entire week. Also, thank you to William J. Fluhler of Commonwealth Edison Co. who led the local organizing committee, which coordinated the local aspects of the conference.
I must comment on the overwhelming support by the 20 industry sponsors who so generously supported the 2022 GOTF conference's breakfasts, breaks, luncheons, and other expenses. This event would not be possible or as successful without their support. Mark your calendars for the 2023 GOTF, which will be held in Kanas City, MO, October 9-12 of next year.
Earlier this year, the CIGRE Paris Session was attended by over 200 US representatives, another record for the USNC. This included a key US industry leader, EPRI CEO Arshad Mansoor, giving the Keynote address, and moderating the CEO Forum with industry leaders such as Shay Bahramirad, IEEE Power & Energy Society (PES) President-Elect. Five US company executives participated in the Paris Session CEO Forum also.
The Monday US Reception continues to be a very popular invitation-only event during the week. Over 400 people attended this wonderful gathering at Potel & Chabot's Pavillon Gabriel.
On the technical side, the most US authored technical synopses were submitted (80) and accepted (75). The US has over 400 subject matter experts involved in CIGRE Working Groups. All USNC technical activities have been successful led for many years by our VP Technical Activities Chair, John McDonald of GE Grid Solutions.
A few other USNC updates: Jessica Lau of Xcel Energy will become the Chair of the Women in Energy (WiE) group in January as Amanda Olson of Burns & McDonnell has accepted the role of Editor-in-Chief of the CIGRE ELECTRA Editorial Board starting in 2023. Thank you, Amanda, for all you have done for WiE and good luck on your new role in CIGRE.
The year 2022 was an extremely successful year for the CIGRE US National Committee. The number of US Collective Members continues to grow, along with Individual Members, including students as well. We are receiving new interest from utilities, vendors, and consultants weekly.
We are looking forward to more improvements and technical content and value for our members in 2023.
---
Banner and thumbail credit: Photo by Jan Weber on Unsplash