In Memoriam – Philippe Quenaudon
1960 - 2022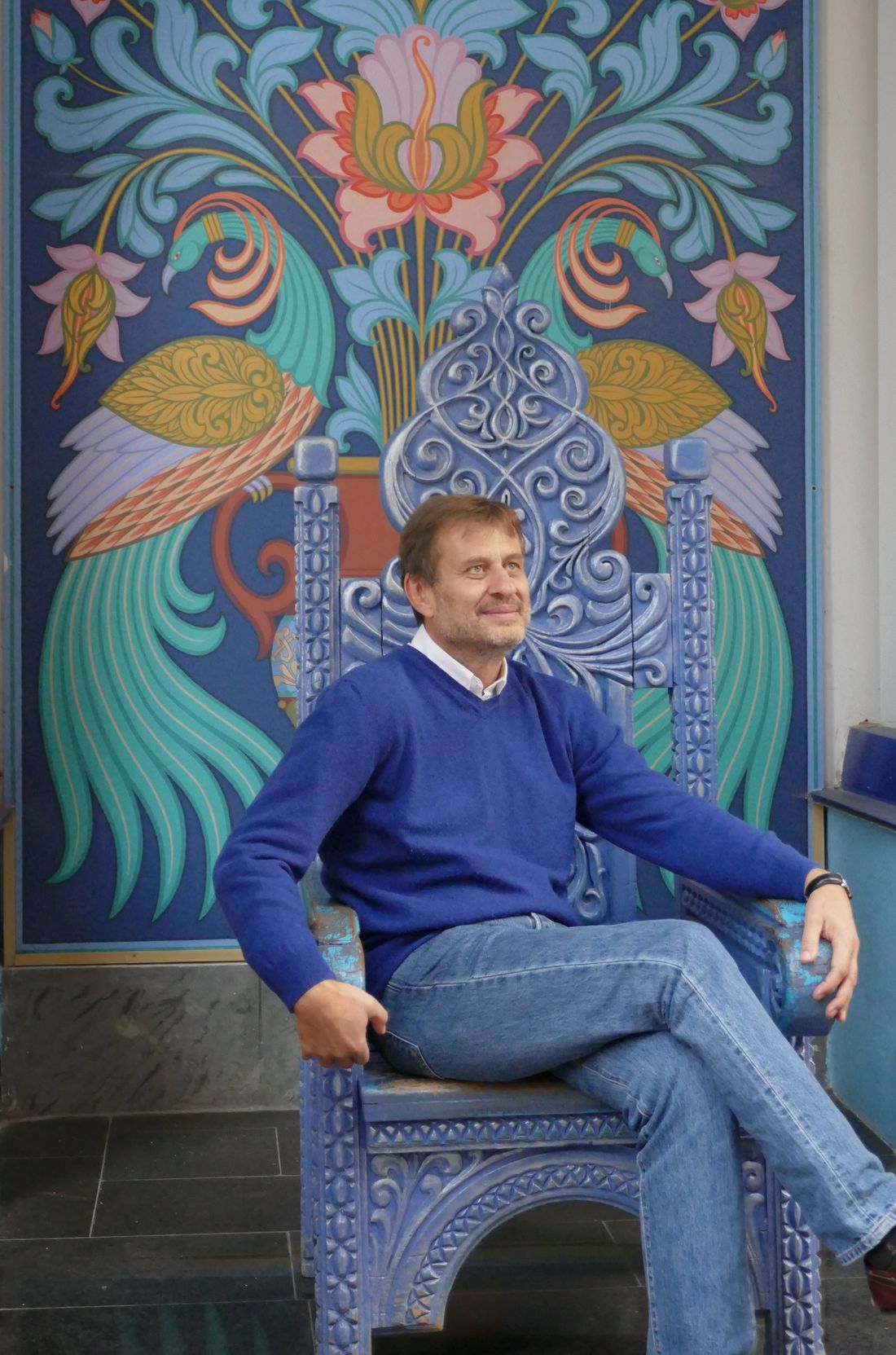 Philippe Quenaudon's death aroused a great emotion among his former colleagues. Philippe was known as a warm and smiling colleague, a charismatic and benevolent manager. Philippe had the talent of knowing how to reconcile the rigor of the work and the richness of human relations.
Music had occupied a large place in Philippe's life since his adolescence. Acoustic guitar, electric guitar, and vocals. Philippe was one of the pillars of a music group of Electric Power Utilities' colleagues who still met regularly until his retirement.
Naturally open, Philippe has taken charge of very different activities during his career, in the generation or transmission of electricity, in central functions or in operational entities.
Philippe began his career at EDF in 1983, and successively held various positions at the former EDF Production & transmission. First in nuclear procurement department, then in finance activities in various entities around Paris.
An important shift in his career, Philippe joined RTE shortly after its creation. In the early 2000s, he was responsible for the team in charge of electricity purchases for losses with the implementation of all the processes necessary for the proper functioning of this new activity.
Then the Key Accounts Department, with stages marking the implementation of the first contractual frameworks between distributors and RTE. Then, he contributed to the evolution of the contractual mechanism for the connection of RTE customers, while maintaining strong links with grid users.
A new turn, this time with the challenge of digital tools, first at RTE National Control Center as head of department. His last position at the IT Division allowed him to lead the development of software tools essential to the contractual relationship between RTE and its customers. At the same time, Philippe took up a final challenge, that of being Chair of CIGRE Study Committee D2 for several years.
At the beginning of 2019, Philippe chose to retire. He decided to leave the Paris region and moved with his wife to a region he had fallen in love with, the Marais Poitevin, West of France. A quick integration into the local community, a fitness centred on bike with courses that he liked to share with his friends... And always the guitar that he continued to practice. Illness caught up with Philippe far too soon, and he passed away on New Year's Eve surrounded by his loved ones.
Philippe was married, father of three children, and had four grandchildren.
---
Le décès de Philippe a suscité une large émotion auprès de ses anciens collègues. Philipe était connu comme un collègue chaleureux et souriant, un manageur charismatique et bienveillant. Philippe avait ce talent de savoir concilier la rigueur du travail et la richesse des relations humaines.
La musique occupait depuis son adolescence une large place dans la vie de Philippe. Guitare sèche, guitare électrique et chant. Philippe était un des piliers d'un groupe de musique de collègues des IEG qui se réunissait encore régulièrement jusqu'à son départ en retraite.
D'un naturel ouvert, Philippe a été amené à prendre en charge des activités très différentes au cours de sa carrière, que ce soit des activités dans la production ou dans le transport d'électricité, des activités dans les fonctions centrales ou dans des unités opérationnelles.
Philippe a commencé sa carrière à EDF en 1983, et a successivement occupé différents postes de l'ex EDF production transport. D'abord dans les achats au CNPE de Cattenom, puis dans des activités de contrôle de gestion dans différentes unités en Ile-de-France.
Virage important dans sa carrière, Philipe a rejoint RTE peu après sa création. Au début des années 2000, il a été responsable de l'équipe en charge des achats d'électricité pour les pertes avec mise en œuvre de tous les processus nécessaires au bon fonctionnement de cette nouvelle activité.
Puis le Service Grands Comptes, avec des étapes marquantes de mise en œuvre des premiers cadres contractuels entre distributeurs et RTE. Son passage à DPSAR lui a ensuite permis de contribuer à l'évolution du dispositif contractuel du raccordement des clients de RTE, en conservant des liens forts avec les utilisateurs du réseau.
Nouveau virage avec cette fois, le défi des outils numériques, d'abord au CNES avec la responsabilité d'un département. Son dernier poste à la DSIT lui a permis de piloter les développements des outils logiciels indispensables à la relation contractuelle entre RTE et ses clients. En parallèle, Philipe a relevé un dernier défi celui de piloter pour la CIGRE le ……
Début 2019, Philippe a choisi de faire valoir ses droits à la retraite. Il a décidé de quitter la région parisienne, et est parti avec son épouse dans une région pour laquelle il avait eu un coup de cœur, le marais poitevin, près de Niort. Une rapide intégration dans le tissu local, une remise en forme notamment centrée sur le vélo avec des parcours qu'il aimait partager avec ses amis... Et toujours la guitare qu'il continuait à pratiquer. La maladie a rattrapé Philippe bien trop tôt, et il s'est éteint le soir de la Saint-Sylvestre entouré de ses proches.
Philippe était marié, père de trois enfants, et avait quatre petits-enfants.