My Gains and Feelings in a CIGRE Working Group
CIGRE SC B4 Newsletter March 2022 reported the release of CIGRE TB 864. After five years, this international Technical Brochure (TB) on the real-time simulation modeling methods and application of HVDC transmission systems was finally presented to the world.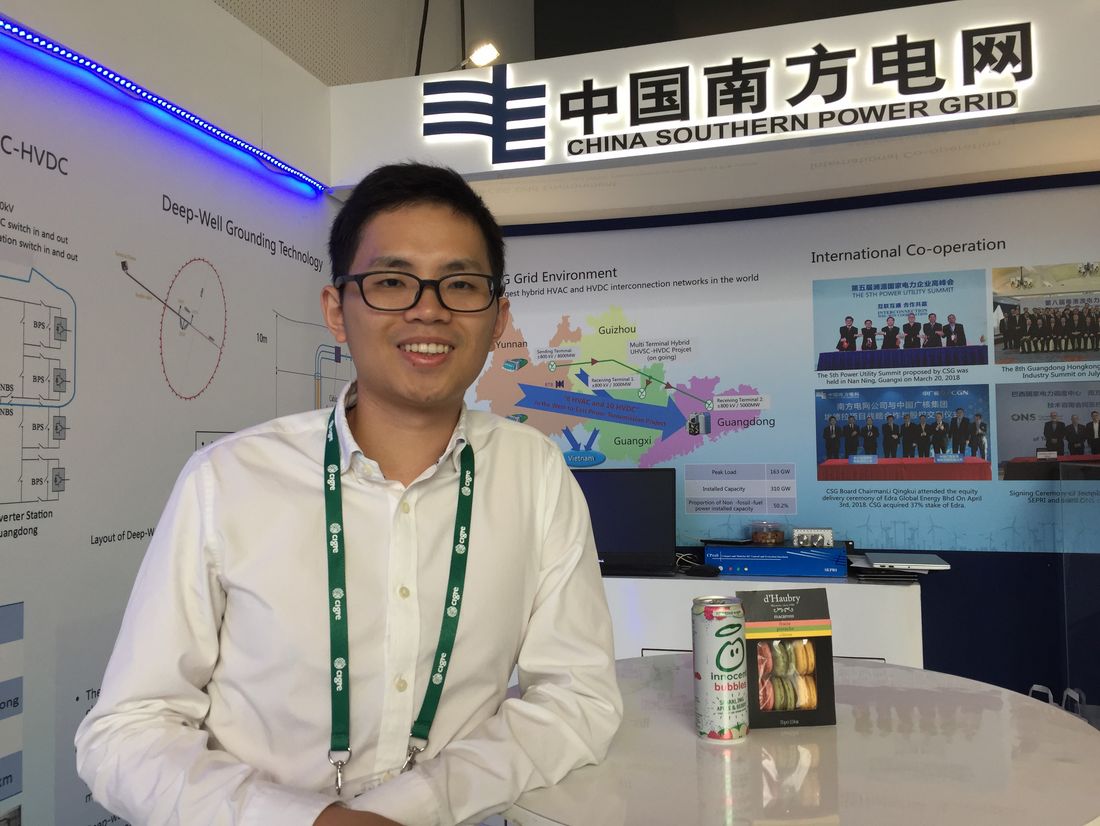 By Liao Mengjun with comments From Lei Bo & Zhou Yuebin
This is the first CIGRE TB compiled under the leadership of the China Southern Power Grid (CSG), and it was the first time for me to participate in CIGRE-related work. Against the backdrop of the 100th anniversary of the founding of CIGRE, I want to share some of my personal feelings.
I remember that in the autumn of 2014 when working at RTDS Technologies in Canada for joint research, I happened to know that Dr. Mohamed Rashwan, then Chairman of CIGRE SC B4, had his office opposite the company. Thanks to the introduction by RTDS employees, I visited Dr. Rashwan and told him about the achievements obtained by CSG in the application of real-time simulation and test techniques in DC transmission, AC/DC power grids, and other sectors. Dr. Rashwan acknowledged our approaches and ideas and agreed to discuss with CIGRE SC B4 members the plan to establish a technical Working Group on real-time simulation models of DC transmission. Immediately after returning to China, I drafted and submitted to CIGRE SC B4 a plan to establish the Working Group and was allowed to present it at a meeting of CIGRE SC B4 in 2015. At the 2016 Paris Session, CIGRE Working Group B4.74 was established, headed by Dr. Guo Qi, senior technical expert of CSG. I was honored to become a full member of the Working Group as a young expert.
The Working Group was composed of experts from different countries and industries. Despite the same goals, they had varied implementation methods due to dissimilar backgrounds and focuses. Therefore, debating technical views, integrating such views, and finally reaching a consensus were the themes during the compilation of the TB. As a young expert and a liaison with the Working Group, I played a great part in this process. It was a rare opportunity but also a great challenge for me. At first, I included all relevant technical methods, experience, and practices of China in the TB, arousing disputes. Yet, as I learned about members' acceptance of the expressions of technical views, the work proceeded more smoothly. During this process, experts and scholars in the Working Group helped me a lot. Each discussion inspired me to think more deeply about professional technologies, deepened my understanding of internal mechanisms, basic methods, and the scope of application, enriched my knowledge about this sector, and helped me better know technological developments in the world. More importantly, I kept improving my abilities to express myself and communicate with others and growing my confidence in China's technologies when convincing experts and scholars of our technical views. At long last, we worked together to complete the compilation of CIGRE TB 864, a technical document that summarizes generally applicable methods by fully taking into consideration the needs of different countries and industries and provides technical reference and practical assistance for researchers.

The Working Group was a friendly, open, and shared platform. For me, working at CIGRE Working Group B4.74 was a valuable experience. We spoke freely and shared our technical views; learned from the experience and practices of our peers; cooperated for win-win results; won some good friends. Especially over the past two decades or so, China saw rapid growth, made amazing progress, and gained rich experience in energy and power technologies. With a greater voice in CIGRE, China's technologies and experience have been increasingly recognized and valued. For young experts, CIGRE is a stage where you can comprehensively demonstrate yourselves. Here, you will meet many outstanding experts and scholars, have academic feasts with them, and develop methods and experience for later generations to refer to and learn from. CIGRE spoke highly of my performance, awarding me the CIGRE NGN Significant Contribution Award in 2022. It was a great honor for me. I want to express my gratitude to CIGRE for providing me with the platform and helping me grow.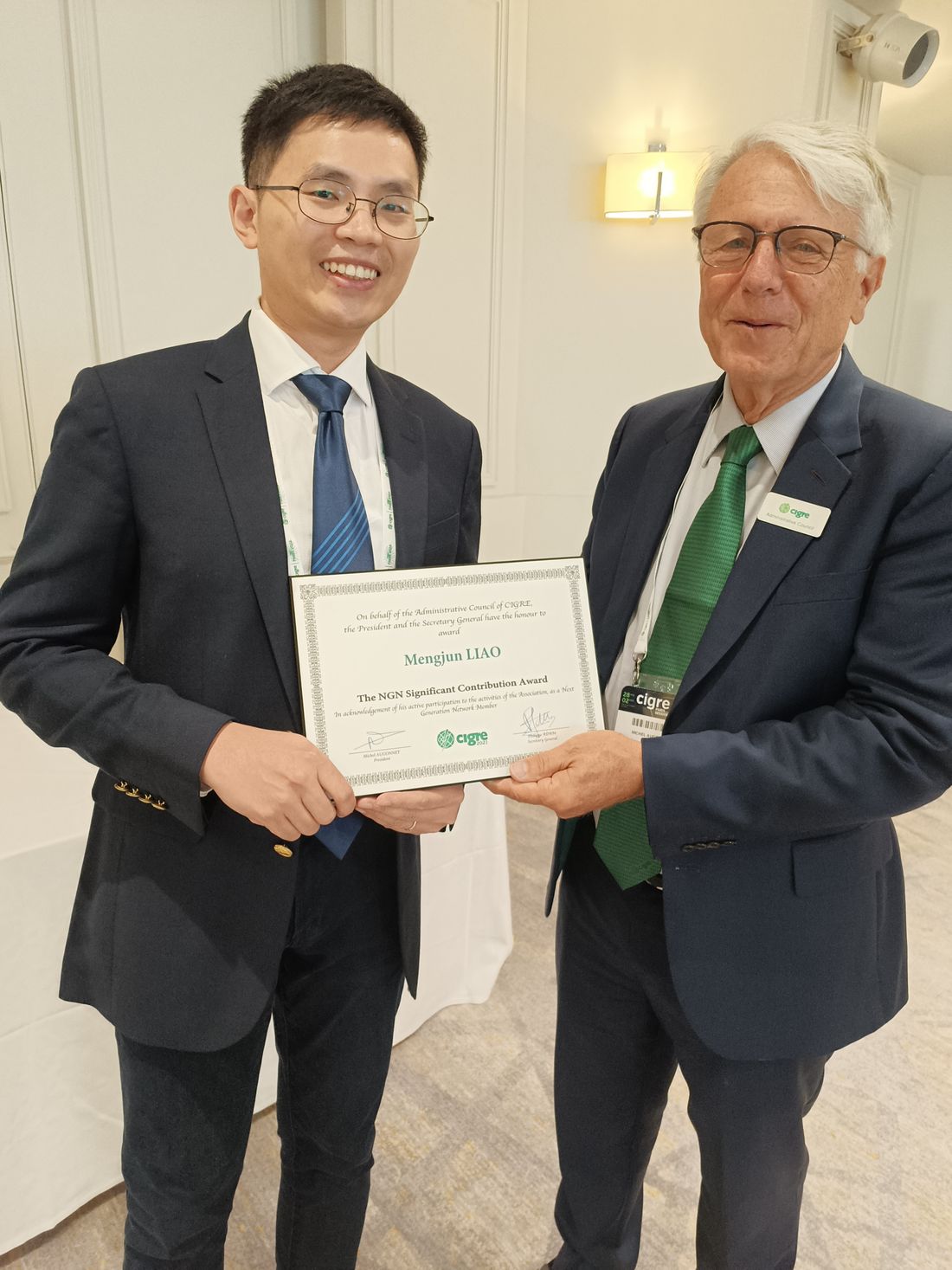 By participating in the Working Group of CIGRE and CIGRE China Next Generation Network (NGN), I received technical guidance from international experts and broadened my horizons, deepened my understanding of state-of-the-art technologies and professional fields, and promoted China's cutting-edge power technologies and engineering experience. I also made some contributions to China, helping it make global friends and find opportunities for international cooperation.
By playing a role in the compilation of the CIGRE Working Group report, we had in-depth technical exchanges with global experts, which not only improved our understanding of the leading technologies in the world but also enhanced the international influence of China's DC transmission. Working with these experts helped me accumulate experience in international cooperation and know more experts in the sector.