New Green Book: Accessories for HV and EHV Extruded Cables - A long story
The editors are pleased to dedicate this Green Book to the memory of their friend Pierre Argaut, who was the father of this subject at CIGRE Insulated Cables Committee. Pierre was in the final stage of publication of this volume when he passed away in May 2022. For my friend, I decided to finish the edition of this book.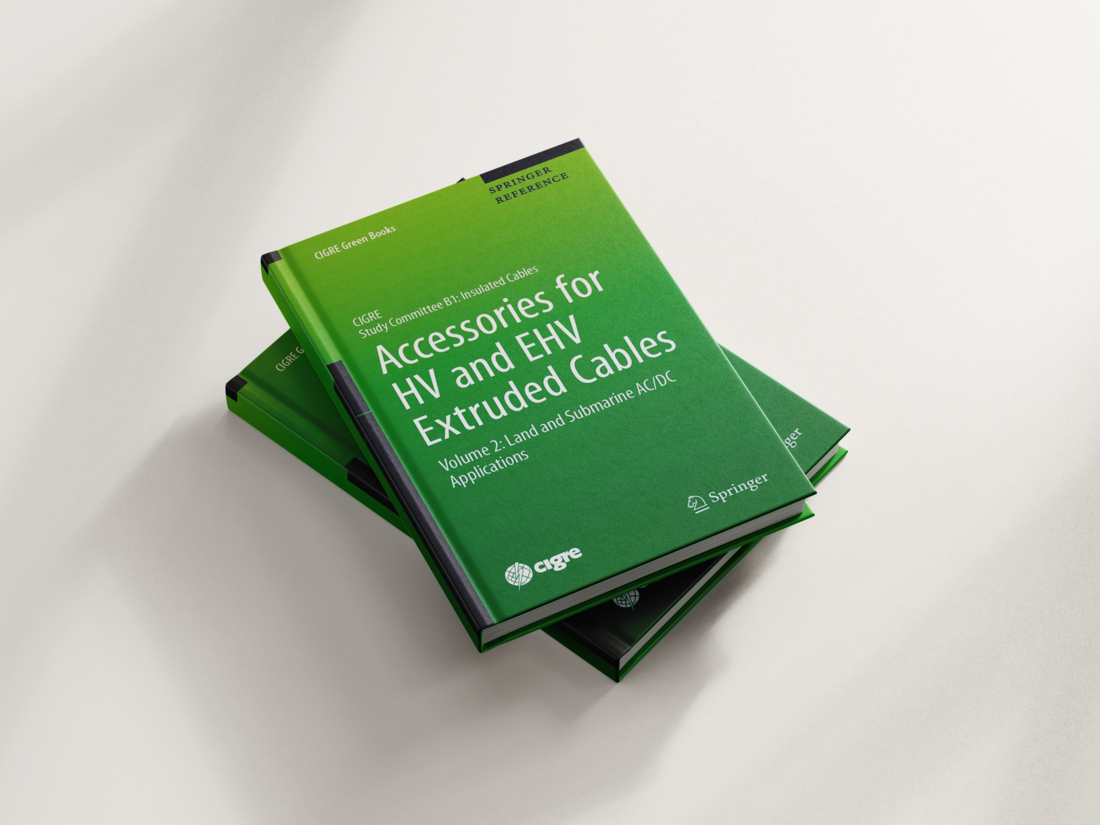 by Yves Maugain – Green Book Chief Editor, past TC and SC B1 Secretary
SC B1 "Insulated Cables" has always been at the forefront to disseminate its knowledge through Green Books. In 2014, CIGRE launched a new publication collection with two books, one on "Overhead lines", the other one on "Cable accessories for HV Extruded Cables". In 2015, cooperation with Springer allowed CIGRE to publish the Green Book on Overhead Lines again as a "Major Reference Work" distributed through the vast network of this well-known international publisher.
Since then, the original book on Accessories was updated and published by Springer as a "Major Reference Work" in 2021 "Accessories for HV and EHV Extruded Cables – Components" named as Volume 1 (Electra 317 – August 2021) and now Volume 2 "Accessories for HV and EHV Extruded Cables – Land and Submarine AC/DC Applications" also as a "Major Reference Work" in 2023.

To make it simple, cable systems are composed of cables, joints to connect two cable lengths and terminations to connect the cable system to the grid – overhead lines (OHL), transformers, air or gas insulated substations. Joints and terminations are called accessories. Their specificity is that most of them are mounted on site even if they are manufactured in a factory. This is an important factor in the reliability of the total cable system. It is the reason why the cable community dedicates a lot of time to reach the high reliability requested to be included in the grid.
It is essential to select the accessories to be exactly compatible with both the cables and the network elements to which they are connected and also with their place in the grid.
This publication is divided into two Volumes covering land and submarine applications, HVAC and HVDC systems, transitions from lapped cable systems to extruded cable systems, from OHL to underground cables, and from cables to substations. It provides the reader with recommendations for testing, installation, maintenance and remaining life management. The first Volume of the Book, dedicated to components, provides information regarding Recommendations and Guidelines from CIGRE for Design, Workmanship and Testing of Accessories for AC extruded cables only. The second Volume is dedicated to Land and Submarine AC/DC Applications, it includes accessories for HVDC extruded cables and for submarine applications.
Chapter 1 - Accessories in Underground Cable Systems and in Transitions from Overhead to Underground
The goal of this chapter is to provide basics for the various topics to be addressed in the process of selection of the accessories. It covers requirements and basic concepts, design and construction issues, laying, installation commissioning and operation. Two sections are dedicated to the specific item: transition from underground to overhead.
Chapter 2 - Safe Work Under Induced Voltages or Currents
During several phases of a cable system life (installation/maintenance/testing/upgrading/removal), it can be necessary to work under voltages or currents induced by an energized system.
As hazardous conditions could occur, it is important to provide all parties that could be involved (utilities, manufacturers, installers, testing institutes. . .) with guidelines for safe work on cable systems, including a clear terminology.
In this chapter, different types of cable arrangements and installation are covered. Tunnels, open trench, ducts, Horizontal Directional Drilling (HDD), ploughing and offshore installations are considered. Special safety precautions and appropriate equipment are indicated for different setups.
Chapter 3 - Long AC Extruded Submarine Cables: Recommendations for Testing Cables and Accessories
The application of the submarine cables is increasing due to the development of offshore windfarms, offshore oil platforms, interconnection of islands and the interconnection of power systems. As the length of the submarine cables is increasing, it was identified that recommendations for testing long AC submarine with extruded insulation up to 500 kV were needed.
Chapter 4 - Basics on Construction and Installation Methods
One of the key factors for a reliable cable system is its construction and installation. This chapter focuses on land cable systems and will address the different techniques to create the cable route, the cable design related to the chosen construction technique and all the cable installation techniques, pulling, backfilling and fixing the cable and its consequence on the design of the accessories.
Chapter 5 - Recommendations for Mechanical Testing of Submarine Cables (and Their Accessories)
Submarine cables are subjected to numerous mechanical stresses during loading, transportation, laying, their operation like for dynamic cables and during repair. Their application areas are diversifying – offshore wind farms, floating platforms, etc. and the maximum installation depth is increasing. This chapter will describe the recommendations for the mechanical tests of submarine cables and their accessories. It is applicable to AC, DC, extruded, mass-impregnated and fluid-filled cables.
Chapter 6 - Recommendations for Testing DC Extruded Cable Systems for Power Transmission at a Rated Voltage up to 500 kV
The voltage at which DC extruded cables will be designed and operated is expected to increase. This chapter recommends a series of tests on the cable system to cover voltages up to 500 kV. It addresses both prequalification tests and type tests as well as routine and sample tests. Test definitions are in line with existing IEC standards.
Chapter 7 - Recommendations for Testing DC Transition Joints for Power Transmission at a Rated Voltage up to 500 kV
Several types of insulation can be used for DC cable systems. At the connection of two different insulation types, transition joints are needed. This chapter is dedicated to the testing of DC transition joints up to 500 kV. It gives recommendations for all the tests needed: development, routine, sample, prequalification, after laying.
Chapter 8 - Sheath Bonding Equipment for AC Transmission Cable Systems
One optimum way to transfer electrical energy in AC cable systems is the use of bonding systems. After some basic information, this chapter gives inputs on the design of bonding systems and the way to test and maintain them.
Chapter 9 - Maintenance and Remaining Life
This chapter is dedicated to the Maintenance Strategies on AC and DC, land and submarine cable systems. This includes cables, joints, terminations and all the equipment around the cable system. The monitoring and diagnostics help to define the maintenance policies, the remaining life as well as the spare parts policy.
The book compiles the results of the work achieved by several Working Groups and Task Forces of CIGRE Study Committee 21/B1 (Insulated Cables), and Joint Working Groups and Joint Task Forces with other Study Committees. Many experts from Study Committees 21/B1, 15/D1 (Materials and Emerging Test Techniques), 33/ B3 (Substations), C3 (System Environmental Performance), and C4 (System Technical Performance) have participated in this work in the last 30 years in order to offer comprehensive, continuous, and consistent outputs.
In name of Pierre Argaut, I would like to gratefully acknowledge the contributions of all of the chapter authors and the WG members without whom this work would not have been possible.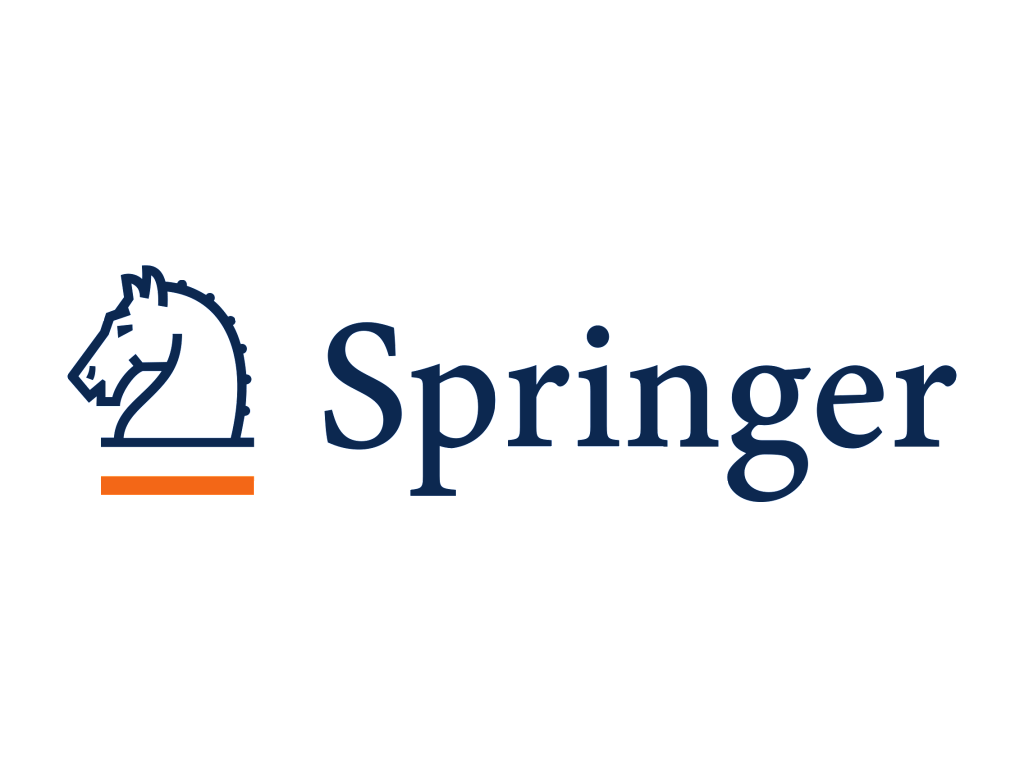 The Green Book is available for purchase on our partner's website Springer.
If you are an Individual CIGRE Member, please contact us to benefit from a 40% discount on your purchase (please indicate your individual active member number and your National Committee in your message).