A message from our new Treasurer
Call to renew membership, and register for 2021 Centennial Session in Paris…
Since its inception in 1921 CIGRE has been built on a foundation of collaboration and the sharing of power system expertise. Throughout our long and auspicious history this has been our raison d'être, our reason for being.
As we approach our second century, we have adapted to the pandemic, postponing our signature 2020 Paris Session, and adding our 2020 e-session to meet the digital challenge with over 80 live sessions. Over 2500 registrants participated in this session and access to the recorded sessions can be seen for the remainder of 2020.
Indeed, CIGRE is working hard to tighten our global connection through our evolving digital platform. While the importance of the fellowship that our unique Paris Session delivers, CIGRE's collaboration roots transcends more than a single event and lends itself to the harnessing of technology through many means of communication.
Across the world our 250 Working Groups, 16 Study Committees and the prestigious Technical Council are using our knowledge management system and video meetings to continue our association's important technical work.
We are constantly improving through a range of enhanced communications and publications for members. Digital Electra is the most recent example. Our e-cigre.org has seen an 18% jump in usage during the pandemic. Our CIGRE Science & Engineering journals continue as a searchable treasure for power system expertise. Technical Brochures and our Green Book series also continue with the latest editions accomplished.
As we enter our second century, I call on power system professionals from across the global CIGRE community to renew their commitment to our unique association and vision, by renewing their membership for 2021 and joining us in Paris next year for our unique Centennial Session to "Celebrate 100 years of CIGRE." We also wish members to encourage CIGRE membership to colleagues, especially younger recent graduates, so that we can strengthen our global perspectives.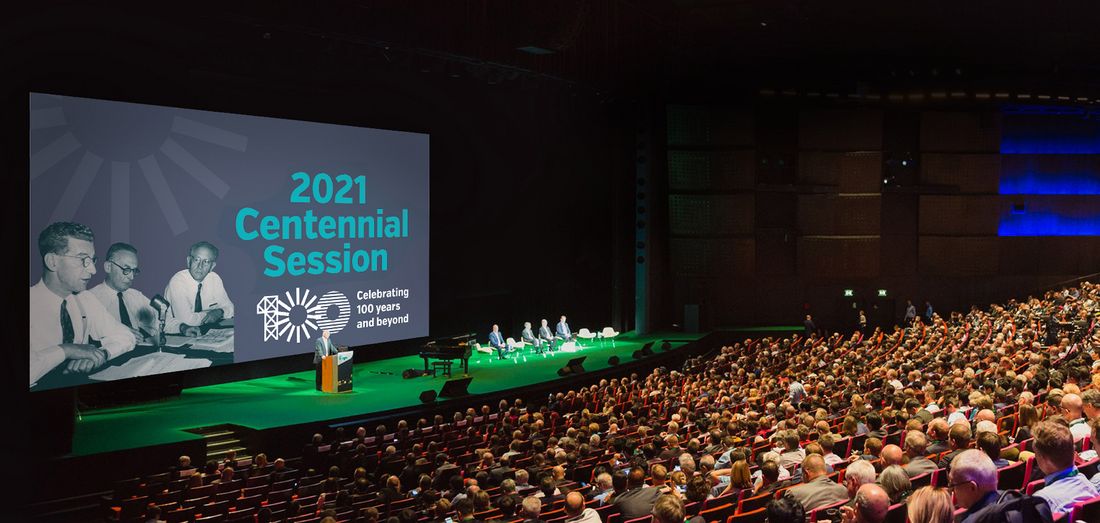 CIGRE endured the WW2 crises and it will endure into its 2nd century as we shape our world. Now more than ever, energy system transformation requires our commitment to sharing end-to-end power system expertise.

I look forward to seeing you all in Paris, the City of Light, August 20-25, 2021.
To renew your membership contact your local National Committee. For a directory of the 60 NCs visit this page